Calpol shortage 2023: Why the medicine is in short supply and where to buy online
The shortage explained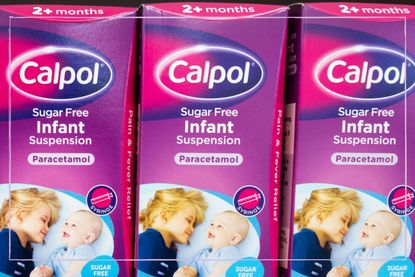 (Image credit: Future/Alamy)
Wondering why you can't get your hands on the famous kid-friendly pink medicine? Here's what we know of the Calpol shortage affecting the UK currently.
Low stock and supply chain issues have become more common place of late. The ongoing egg shortage began in Summer 2022, whilst the first few months of 2023 brought with it a tomato shortage, plus other fruit and vegetable shortages, which left many supermarket shelves bare and shoppers having to go without. Plus, there's rumours of a global rice shortage and a toilet roll shortage on the horizon too.
Now concerned parents have reported problems in trying to secure the popular children's medicine Calpol - and it's not a few isolated incidents, with pharmacists across the country confirming difficulties in obtaining supplies. We've shared the reasons behind the current Calpol shortage and how you can get your hands on the over-the-counter medicine online.
Why is there a Calpol shortage in 2023?
Health professionals have explained that supply issues and a rise in the number of children with coughs, cold and flu has led to the UK facing a Calpol shortage. This increased demand for the medicine has left shelves empty of Calpol up and down the country.
Leyla Hannbeck, chief executive of the Association of Independent Multiple Pharmacies (AIMp) told LBC: "The demand has been high because this season we've seen higher cases of colds and flu and people are obviously trying very hard to look after themselves and making sure that they use the relevant products to manage the symptoms. And that has led to a shortage of these products in terms of us not being able to obtain them."
Constructive discussions happened between myself &Health Minister @willquince yesterday afternoon concerning medicines supply chain. Access to medicines is part of the very fabric of our society & I look forward to working with you Minister on this important matter. #Pharmacyhour https://t.co/JnmUDWJNgGJanuary 5, 2023
See more
Hannbeck shared that in addition to the increased demand for cold and flu medicines like Calpol, the industry as a whole is suffering generally. She explained that supplies of over-the-counter medication is down overall with manufacturers blaming shortages on "factory constraints" and "issues with production of the raw ingredients used to make common drugs in China and India."
She called on the government to do more in the wake of the problem back in January 2023. Hannbeck later met with Health Minister Will Quince to discuss issues.
Thorrun Govind, pharmacist and chair of the Royal Pharmaceutical Society was another medical professional to call out the current supply chain problems. She claims that the lack of medication has led to already under-pressure pharmacies having to spend valuable time seeking out products for their shelves from elsewhere.
"Supply issues make patients anxious and pharmacy teams spend hours tracking down medicines when time could be better spent with patients," she said. "Manufacturers, wholesalers and the Government should work together to expedite deliveries to help meet demand as quickly as possible."
Parents - are you finding a massive shortage of calpol? Couldn't find any anywhere (5 different shops) - is that just local to me? A lot of ill kids out there at the moment?February 16, 2023
See more
The government denied a shortage of Calpol and other medications back in January 2023, claiming that the issue appeared "to be temporary, localised". In March this year, they told the Sun that they had a solid system in place to prevent supply issues "occuring in the first instance".
A spokesperson for the Department of Health and Social Care said: 'We know how distressing and frustrating medicine supply issues can be, but we want to assure people that we have well-established processes with an aim to prevent supply issues occurring in the first instance, and to manage or mitigate them when they occur.
They added that they continue to work with a wide range of organisations to ensure "that patients continue to have access to safe and effective treatments".
There seems to be an unreported shortage of medication. I've been to pharmacies with bare shelves of basic stuff like Calpol and it took calls to several to obtain a prescription for antibiotics for my grandson at the weekend. Two visits and a wait to get my wife's PD meds too.March 20, 2023
See more
Which stores have reported a Calpol shortage?
Superdrug confirmed to Wales Online back in January that they had experienced a huge demand for cough and cold medicines. Local independent pharmacists also reported struggles with stocking Calpol.
Mike Hewitson, a pharmacist from Somerset told The Sun that he had "never seen the situation this bad". Durham-based pharmacist Sri Kanaparthy also told the publication that the lack of Calpol has meant they've had to refer patients back tot heir local GP to obtain other medication.
"We always try and short out an alternative for the patient, but in some cases it's not possible and we have to refer the patient back to the GP," he said. "This is a dilemma for those patients who cannot get a timely GP appointment."
In contrast high street chain Boots confirmed that they were not experiencing a shortage of Calpol in March 2023.
A spokesperson told the Sun: "We are not currently experiencing supply issues of children's medication and there is more than enough in the system to meet demand."
Where to buy Calpol online
If you are struggling to pick up Calpol in your local store, the good news is that it continues to be in stock online. You can currently order a bottle from Boots, Tesco and Pharmacy sites like Chemist 4 U and Simply Meds Online.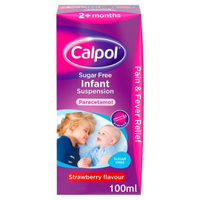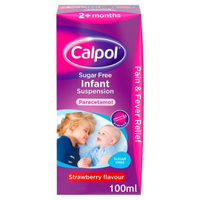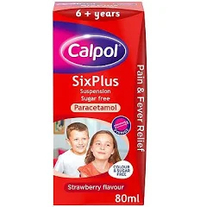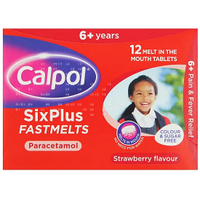 Related features
Video of the Week
Emily Stedman is the former Features Editor for GoodTo covering all things TV, entertainment, royal, lifestyle, health and wellbeing. Boasting an encyclopaedic knowledge on all things TV, celebrity and royals, career highlights include working at HELLO! Magazine and as a royal researcher to Diana biographer Andrew Morton on his book Meghan: A Hollywood Princess. In her spare time, Emily can be found eating her way around London, swimming at her local Lido or curled up on the sofa binging the next best Netflix show.