Julia Bradbury reveals having children 'saved parents' lives'
The Countryfile presenter claims the hope of her children kept her parents alive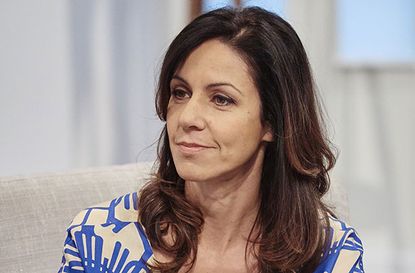 TV presenter Julia Bradbury has opened up about her belief that having her children saved both her parents' lives.
The former Countryfile presenter, 47, has three children - Zephyrus, five, and twins Xanthe and Zena, two.
Julia, who is married to Gerrard Cunningham, told the Daily Mail that despite her parents being ill before she became pregnant, they both pulled through once she had her first baby.
'My mother was diagnosed with bowel cancer when I was pregnant with Zeph and I think that made a big difference,' she said. 'I kept saying to her: "You can't go, you can't go, you have to stay to meet your grandchild".'
She also revealed how her mother Chrissi, now 79, wanted to know more about the sex of the baby before Julia and her husband did: 'Gerard and I didn't want to know the baby's sex but mum did.
'She felt it would make the baby feel more real, more tangible if she knew. So we gave the doctors permission to tell her - she was thrilled. I remember afternoons sitting holding hands on the sofa.
'She'd put her hand on my tummy and I'd put my hand on hers. It was so peaceful and happy.'
Julia's dad, Michael, had also been diagnosed with prostate cancer. But after the birth of her first baby her parents both recovered: 'When Zeph was born, mum and dad were so excited. Mum pulled through and, later, dad did too.
'We reckon the children saved both my parents' lives by giving them something to look forward to.'
Julia was diagnosed with endometriosis (opens in new tab) in her 40s and thought she could never have children.
However, after IVF (opens in new tab), she had her now five-year-old son and the twins.
After giving birth to the twins Julia said: 'It's my dream come true and I feel incredibly lucky.
I still pinch myself and think, "I'm a mother of three." All the effort, everything we went through as a family, is more than worth it.'