Fun cheap days out to enjoy with the family on your time off
Great value days out for the whole family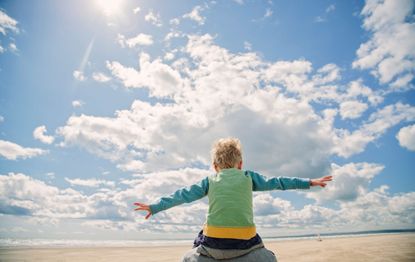 Ready for a family adventure?
If you want to keep a child who has a lot of free time on their hands entertained, then look no further than this carefully collated list of cheap days out ideas...
We're always looking for things to do with our children, and we know just how hard it is to keep those energetic little things busy, all day, every day.
Crafting with kids: outdoor activities that they will love
So here's where you'll find a few of our fave destinations for cheap days out with the whole family:
We've got somewhere for everyone, whether you're looking for indoor, outdoor, educational, historic, activity-based or something you've never tried before (Harry Potter film locations, anyone?)
From medieval castles, to exciting forest trails and farm parks and zoos packed with tonnes of exotic animals, there will be a cheap day out idea here that everyone will love.
These ideas are so exciting that they will have your kids asking, 'Are we there yet?' all the way there (sorry).
We've even got a competely free section, full of fun family days out that won't cost you a penny. Not one.
Oh and don't forget to take a look at one of our all-time favourites, 100 free things to do in London with the family, whether you live there or are just visiting, it'll save you a small fortune.
Holidays with teenagers: The 10 best holiday ideas for teens (opens in new tab)
Rubbish weather? Not to worry, there's plenty of fun to be had at home too. Don't miss our things to do section, which has plenty of ideas for a day in, with all the fun of a day out.
So what are you waiting for? Get out and seize the day, the world is your oyster!