16 best family days out in the Midlands: Cheap things to do with your kids around the Midlands
Here are 16 of the best family things to do when visiting the Midlands...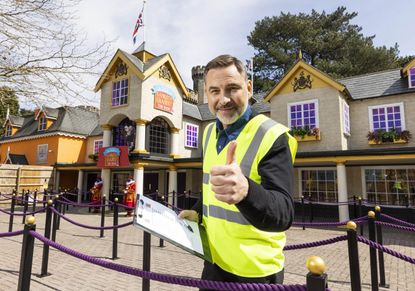 (Image credit: PA)
Family days out in the Midlands are something we can all enjoy again now that lockdown rules and restrictions are easing.
Finding fun things to do with kids is an ongoing task for parents. At the start of the year we made do with virtual kid's tours and Zoom games for kids during lockdown, but now we're excited to get back out and discover old stomping grounds and new family adventures.
From historical attractions to strawberry picking, there's a whole host of Midlands day trips to explore during the school summer holdiays. We've kept our ideas purse-friendly but fun, and found out the all important re-opening dates for when we can get back out there.
So prepare some packed lunches, bundle the kids into the car and choose from one of our best days out in the Midlands suggestions...
Best family days out in the Midlands
1. Alton Towers, Staffordshire
Families and thrill-seekers are set for a summer of fun at Alton Towers Resort this year thanks to the arrival of brand-new rides and attractions at the world-class theme park set in over 500 acres of beautiful Staffordshire countryside.
Alton Towers has now fully re-opened to guests (and under 3's still go free!) and is welcoming visitors back to the family-friendly theme park in style with their first ever Mardi Gras inspired takeover at the Resort. Taking place everyday until June 20th, the Resort will be transformed with music, street performers, colour, and food from around the world.
In addition, a whole new area of Alton Towers has been transformed for kids into 'The World of David Walliams'. The colourful and mischievous new land in the park brings David's children's books to life and features rides and attractions including the Royal Carousel, Raj's Bouncy Bottom Burp, Flavio's Fabulous Fandango, as well as the chance to pick up a wacky bargain in Raj's Shop.
The main attraction is a brand new child-friendly ride for 2021 - Gangsta Granny: The Ride. Based on David Walliams' most popular children's novel, Gangsta Granny: The Ride is a fun family experience for all ages which sees guests join the main characters, Ben and Granny, as they attempt the greatest heist in the history of the world: to steal the Crown Jewels.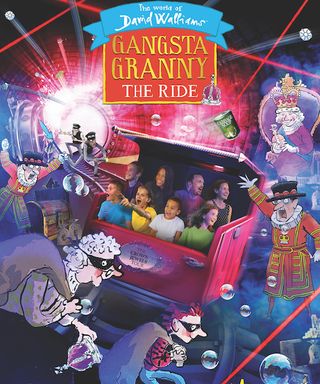 Alton Towers have reduced their capacity to allow for social distancing, so anyone wishing to visit, including Passholders will need to pre-book a ticket in advance. Find out more and book tickets here.
2. Cadbury's World, Birmingham
Just a short drive away from Birmingham's bustling city centre comes a factory that needs no introduction. Cadbury's World is every child and chocolate-lover's dream, with chocolate confectionery everywhere you look. Discover the origins of the cocoa bean, jump on board the Crunchie Rollercoaster or simply dive into a bowl of liquid Dairy Milk (they will let us do that, won't they?). And with a restaurant, playground park and picnic area, there's something for everyone to enjoy on this family day out in the Midlands.
https://www.youtube.com/watch?v=FrjAw7Gzalg
Cadbury's World re-opened on Monday 17th May, following government guidelines. Masks will need to be worn by all visitors over the age of 12 whilst inside the attraction.
Find out more about Cadbury World and get the latest ticket information here
3. National Space Centre, Leicester
For all you space lovers out there, this is one of the days out in the Midlands not to be missed when you're in the region. The exhibition holds galleries, interactive displays and an incredible Planetarium all surrounding the history (and future) of space travel. And that's not all; as they hold special themed events for kids during the holidays.
You'll be pleased to know you can put aside the fun at-home kid's science experiments and see some real space action soon. The space centre reopened on Monday 17th May, following government guidelines. Be aware booking tickets before your trip is mandatory, so do check the website to see when there is space for you to visit.
Find out more about the National Space Centre and get the latest ticket information here
4. Holme Pierrepont Country Park, Nottinghamshire
This is one of the best family days out in the Midlands for all you action-adventurey types. If your kids are into trying out new activities, from White Water Rafting to Sailing, Wakeboarding to Segways, this activity-packed park is a fantastic day out. Kids can get lessons on the water, try out the army-inspired assault course or try their hand at some mini golf or high ropes. The Rambo-inspired, ECombat Experience gives your kids the chance to engage in thrilling military missions (live on the battlefield) too. Plus you can purchase zone packages if your kids are interested in trying multiple activities, which works out a little cheaper.
We're happy to report that Holme Pierrepont Country Park is currently open for walks and the Sky Trail and Mini Golf are also open now too.
Find out more about Holme Pierrepont Country Park and get your Sky Trail and Mini Golf tickets here
5. Drayton Manor, Staffordshire
You might be expecting a grand, country house, but Drayton Manor is actually the setting of one of the best kid's theme parks. There are hundreds of things to do, from thrilling rides and attractions, 'Thomas Land' for the tots, and an activity park, museum and crazy golf for everyone else. There's even a 15 acre zoo with dozens of wildlife, reptiles and primates. One of the best family days out in the Midlands according to mums who visited the park for us, they reported that kids of all ages enjoyed the day - and having stopped talking about it since!
Drayton Manor has now fully re-opened and is welcoming visitors with all Covid safety precautions being followed by the park. Tickets are available to buy online now, but can also be bought on the day.
Find out more about Drayton Manor and book your tickets for summer 2021 here
6. Birmingham Botanical Gardens, Birmingham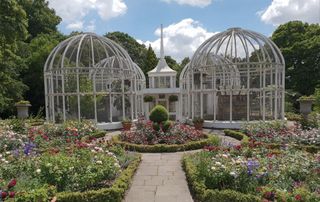 For a more peaceful day out in the West Midlands, escape the bustle of the city and enjoy the tranquillity and beauty of Birmingham's Botanical Gardens. Explore the various tropical glasshouses, stunning gardens and breathtaking lake. Send the kids on their own trails to explore everything nature has to offer, from beautiful butterflies to magical plants. They can even pick up an explorer backpack for the day, bursting with creative activities. The gardens are great all year round and seasonal events, such as Halloween's Spooky Story Night Trail or their Santa's Grotto are legendary.
Find out more about Birmingham's Botanic Garden and book tickets for your trip here
7. Manor Farm Fruits, Tamworth
Fruit-picking is a lovely, wholesome activity the whole family can enjoy - with the added perk of lots of delicious strawberries to tuck into after. Manor Farm Fruits is one of our top picks for family days out in the Midlands, as the site also includes picnic tables and a tractor sized bouncy castle.
https://www.youtube.com/watch?v=JmaVnjI7grc
The Farm will be opening for the season at 10am on Wednesday, 26th May 2021. Like last year's pick-your-own (PYO) season, there'll be a booking system in place to keep your fruit-picking Covid-safe.
Find out more about Manor Farm Fruits and the start of their strawberry picking season here
8. Si5 Spymissions, Nottingham
For kids who want to crack codes, solve puzzles and dodge lasers this is the perfect day out. Teams must complete their mission within the time limit, in order to prevent the ship from being blown up. This is a great chance to get your kids off their phones or computer games and instead throw them into the scenarios they so love to play out. This action packed day will leave your children satisfied and exhausted! The 'mission' lasts around an hour and there are three levels of difficulty to suit different age groups.
https://www.facebook.com/spymissions/photos/a.426908703990959.122541.120103251338174/1230834773598344/?type=1&theater
Si5 SpyMissions opened their doors again on Saturday 22nd May. You can book your up-to-six person party online.
Find out more about Si5 SpyMissions and book your escape room experience here
9. Monkey Forest, Trentham
Want to see animals roaming free? Visit this amazing 60-acre forest on this fabulous family day out, where you can interact and walk amongst up to 140 free roaming monkeys. Unlike anything else, this experience will allow your kids to see how these animals act in their natural habitat and capture heart-melting memories they'll never forget.
Visitors can secure their time-slot tickets online to visit. Pre-booking tickets is a must.
Find out more about Monkey Forest Trentham and book your tickets to visit here
10. Tudor World, Stratford Upon Avon
Bring your kids' history education to life with this interactive Tudor museum. Instead of old artefacts and displays, your kids can dress up, take their place at the dining table, rest in the bed and sit on the throne! Let them discover how life was all those years ago by experiencing it first hand. We promise your kids will never enjoy learning quite so much. The independent, award-winning museum is a fun day out for the whole family and it's educational too.
https://youtu.be/ssJBa_aVEOU
Tudor World is now welcoming back visitors and tickets are available to book now on their website.
Find out more about Tudor World and be sure to pre-book your tickets for summer 2021 here
11. The Heights of Abraham, Matlock Bath
If it's time to get a breath of fresh air, take a trip up the hill on the cable car and absorb the stunning views the Peak District has to offer. Once at the top, take a guided tour of the two great caverns, perfect for any little adventurers you might have. Check out the amazing fossil collection and climb the Prospect Tower. If your kids are still energetic, there are two great adventure playgrounds which we also recommend.
A limited number of tickets are on sale for each week, so we suggest you book in advance and familiarise yourself with the coronavirus safety measures in place.
Find out more about The Heights of Abraham and purchase your tickets here
12. Chatsworth House, Derbyshire
There is a full day's worth of activities at Chatsworth house - a fun-filled Midlands day out for the whole family. This beautiful historical house is a sight to behold, surrounded by stunning natural scenery with plenty of land for little ones to run around on.
You can explore the gardens, farmyard and playground which are open at present, with visitors asked to book a time-slot online before arriving.
Find out more about Chatsworth House and book your time-slot tickets here
13. Butterfly Farm, Stratford-Upon-Avon
If your little ones love bugs and nature they'll have a whirl at the Butterfly Farm. They'll learn about the plants grown at the farm and see some of the worlds largest and most camouflaged caterpillars. The caterpillars will be on show alongside the cocoons, giant silk moths and shining pupae so kids can get to grips with the full lifecycle of these fascinating creatures. There's also a Mini-Beast Metropolis which is home to stick insects, beetles, leaf cutter ants and some of the worlds biggest tarantula spiders!
https://www.facebook.com/stratfordbutterflyfarm/photos/rpp.168415813184018/2546838875341688/?type=3&theater
Stratford-Upon-Avon's Butterfly Farm has now re-opened after lockdown. Tickets are scheduled to be released soon, so watch this space.
Find out more about the Butterfly Farm and get the latest ticket information here
14. Water World, Staffordshire
This is the UK's No.1 Tropical Aqua Park and for good reason! It has thrilling rides, plunge pools, a bubble pool, jacuzzi and a wave machine. If the weather permits there is also an outdoor pool you might like to take a dip in. What family won't enjoy a day out to this West Midlands attraction?
Those who pre-book their tickets online will have priority over those that turn up on the day. So be sure to log online and book your chosen 3-hour time-slot to avoid disappointment.
Find out more about Waterworld Staffordshire and book your tickets for summer 2021 here
15. West Midland Safari Park, Kidderminster
Kids will have a roar-some day out at this must-visit West Midlands attraction. Explore Elephant Valley, check out animals often found in the African plains or venture across to the land of the living dinosaurs. In addition to the incredible safari, kids and adults alike can enjoy an adrenaline hit at the amazing adventure theme park in the same afternoon.
https://youtu.be/kHCgwn3vmzI
One of kids' favourite days out in the Midlands, the park has now officially re-opened after lockdown, just make sure you book tickets online first. Some dates have a 20% off discount when you book ahead.
Find out more about the West Midlands Safari Park and book your safari tickets here
16. Warwick Castle: The Dragon Slayer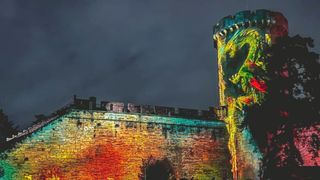 Warwick Castle is open all year round so is definitely worth a look, but if you're there in August, then the Dragon Slayer is highly recommended.
At £19pp it's not the cheapest, especially if you're a family of 4+. Mum-of-three Dionne tells us "The Dragon Slayer follows Guy of Warwick on his quests to save his love, Felice. It's set in the castle courtyard, where you take your seat in this sunset-drenched show of medieval fantasy jam-packed with live action, a fire-breathing dragon, fated romance, majestic horses, and action-packed story-lines. Not forgetting the illumination as the skies explode with fireworks as the finale of the legend of the Dragon Slayer. It really was a brilliant attack on the senses.
She adds; "The show itself was fantastic! I couldn't keep the kids in their seats, it was so interactive with characters arriving from all sides and projection up onto the castle walls. They were constantly jumping up squealing about something else they'd spotted."
Find out more about the Warwick Castle and read our full review of The Dragon Slayer.
Parenting advice, hot topics, best buys and family finance tips delivered straight to your inbox.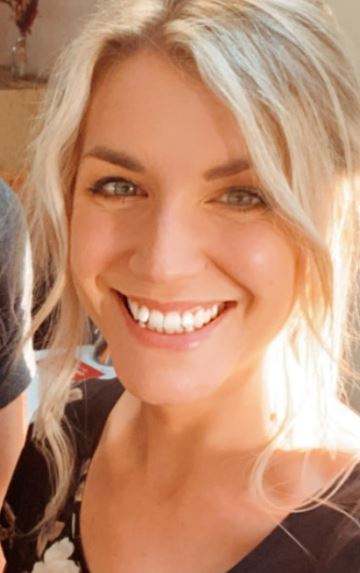 An internationally published digital journalist and editor who specialises in SEO strategy and content production, Rachael has worked as a writer and editor for both news and lifestyle websites in the UK and abroad. Rachael's published work covers a broad spectrum of topics and she has written about everything from the future of sustainable travel, to the impact of the coronavirus pandemic on the world we live in, to the psychology of colour.