2 ingredients, just minutes of prep, and this tip for a healthy, protein ice cream
Parents and kids alike will love this tasty and filling strawberry cheesecake ice cream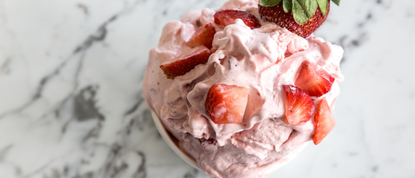 (Image credit: Pexels)
If your kids immediately demand a treat after every meal, then you're going to love this healthy high protein ice-cream made with just two ingredients.
And it's not just for the kids because if you've been looking into low-calorie ice lollies, this recipe hack is one better. You won't even know it's a healthy alternative because it tastes so good, says TikTok star @lainiecooks.
The holistic nutritionist, who has 319.2K followers on the app, uses just two ingredients in the dessert, which takes just minutes to make.
Lainie says: "I still can't over this healthy ice cream hack that has almost 60g of protein. You can make the creamiest ice cream by blending good cottage cheese with maple syrup, honey or any sweetener of your choice.
"I even added strawberries this time to the mix to make a strawberry cheesecake flavour. Then just toss in more chopped strawberries and get some aggression out by crushing up some Graham Crackers, throw that all together throw it back in the container into the freezer for just a few hours and you literally have the creamiest, easiest strawberry cheesecake ice cream that's loaded with protein."
How to make Lainie Cooks' healthy high protein strawberry cheesecake ice cream
Ingredients:
1 pot of cottage cheese
Handful of fresh chopped strawberries
3-4 Graham Crackers
Sweetener of your choice (maple syrup, honey etc.)
Method:
Step 1: Blend the cottage cheese and chopped strawberries with a sweetener of your choice.
Step 2: Bash up the Graham Crackers with a rolling pin in a sealed plastic bag and stir into the mix.
Step 3: Put the mix back in the cottage cheese container and into the freezer for a few hours. Enjoy!
Protein can be a great weight loss aid as it's so filling? If you want to lose a few pounds, this high protein diet could help.
Parenting advice, hot topics, best buys and family finance tips delivered straight to your inbox.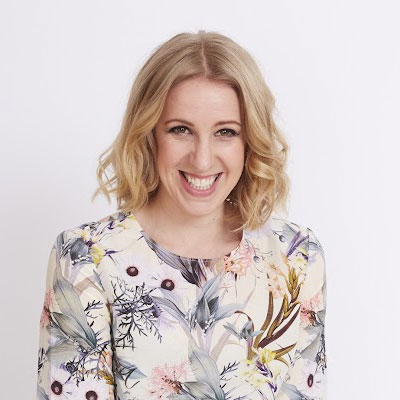 Freelance parenting writer
Maddy Biddulph is a freelance journalist specialising in lifestyle and family-focused content. With 25 years in consumer media, she has worked as a writer and editor for some of the bestselling newspapers, magazines and websites in the UK and US. As a mum of two art-obsessed daughters, Daphne and Esther, Maddy is always looking for parenting hacks to make life easier. She is also a Level 3 personal trainer, and creates energising workouts for busy mums who need some me time.