Amanda Holden defends kissing her six-year-old daughter on the lips
'B******* to them'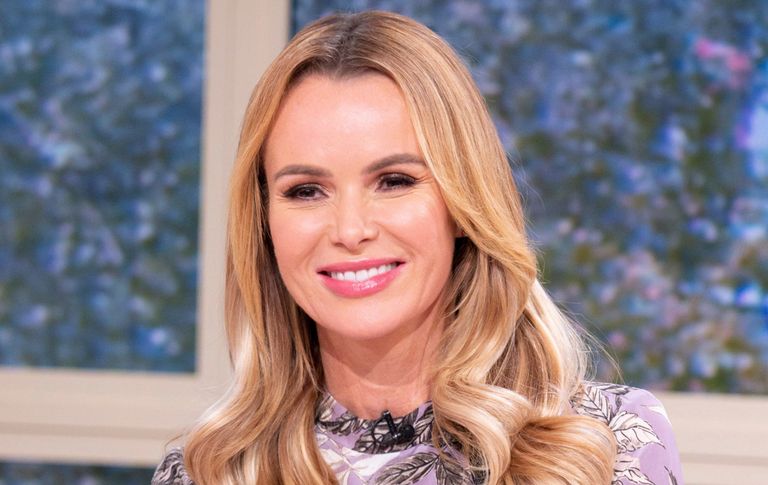 Amanda Holden has defended a picture of her kissing her six-year-old daughter and her followers fully support her.
Mum-of-two Amanda Holden has hit back at anyone who thinks kissing your own children on the lips is wrong and said that if they have a problem with it, they are 'not well'.
Several celebrities have faced criticism in the past including David Beckham who was inundated with cruel comments under a picture of him kissing Harper.
Mums Hillary Duff (opens in new tab) and Jessica Biel have also been targeted by trolls for the same reason.
Amanda has been enjoying a long holiday in Bahrain with her family and shared a sweet picture on Instagram with her youngest daughter Hollie.
Captioning the sweet photo Amanda wrote: '#me and my #babygirl #Hrh #topknot #twinning #family 📸by #mylub #rcmemories #thailounge #more #food. My #girlfriends tell me Dry Jan starts on 7th 🤣'.
Fans were quick to predict that there would be outcry as the mother-of-two is kissing her daughter on the lips and Amanda took note.
One fan said: 'Standby for trolls saying kissing on lips is perverted or some crap!'
Amada replied: 'Bollocks to them. #family. They're not well x.'
Another follower wrote: 'What would @thepiersmorgan say ????' and Amanda jokingly replied: 'Well there's no papoose so we should be ok!'
She added: 'I think people who question and write otherwise really aren't well!!'
On this occasion it seems Amanda and her supportive fans beat the trolls to their game and shut them down before they could write anything negative.
Amanda is mum to 12-year-old Alexa and six-year-old Hollie
The majority of the comments under the post were simply gushing over how adorable the picture is and other parents explaining why they also kiss their children.
One person said: 'What kind of sick world do we live in that this conversation actually takes place ???? I will kiss my babies on the lips for as long as they'll let me. This is s beautiful photo of a Mum kissing her baby 💕💕 xx'.
Another wrote: 'Omg that's a beautiful mother and daughter moment to cherish'.
What are your thoughts on the lip kissing debate? Have you ever received criticism for kissing your children on the lips or are you against it too? Head over to our Facebook page to join the debate –we'd love to hear from you!
Jessica currently works as a Senior Food Writer at Future. She writes food and drink-related news stories and features, curates product pages, tests, and reviews equipment, and also develops recipes that she styles on food shoots. An enthusiastic, self-taught cook Jess adores eating out and sharing great food and drink with friends and family. She has completed the Level 1 Associate course at the Academy of Cheese and is continually building on her knowledge of beers, wines, and spirits.