Asda's bubble bath hailed a 'lifesaver' by parents for helping kids sleep – and it's only 87p!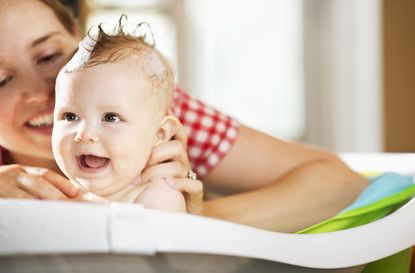 (Image credit: Getty)
Goodto Newsletter
Parenting advice, hot topics, best buys and family finance tips delivered straight to your inbox.
Thank you for signing up to GoodTo. You will receive a verification email shortly.
There was a problem. Please refresh the page and try again.
Parents have been praising Asda's 'lifesaver' bubble bath for helping kids sleep.
Attention all sleep-deprived mums and dads out there – Asda's 'lifesaver' bubble bath is said to help your kids sleep through the night.
Getting your little ones to sleep is not always the easiest task. A recent study even found that getting the kids to bed is one of the most stressful times of the day for parents.
READ MORE: Baby sleep guide – How to get a baby to sleep
And then of course, once you have got them to bed it's not guaranteed that they'll stay asleep throughout the night – especially for the really little ones.
Parents can try all different kinds of methods to get their babies to sleep throughout the night, baby sleep training or the EASY baby routine, but sometimes if your baby wants to wake up they will wake up no matter what you try.
Well now parents have found a product that they've claimed works wonders when it comes to getting your little one to sleep through the night.
Asda's Little Angels Vapour Bath has been met with five-star reviews from parents for its ability to aid babies' sleep.
Its menthol aroma is designed to soothe and comfort little ones before bed, plus its no tears formula is paediatrician approved.
'I brought this for my 7 week old daughter,' wrote one parent in a review, 'since birth she hasn't had a full nights sleep waking up every 2-3 hours, but after having a bath with Asda's little Angels menthol bubble bath She slept a full nights sleep last night (9.5 hours) :o'.
'Personally think it's better than plug ins and normal vapour rub' added another. 'The smell isn't overpowering and clears my sons stuffy and sniffly nose plus he loves the bubbles ☺'.
Another echoed the sentiments, writing: 'Just used this on my 1 month old as he's been really sniffly for a while with cold and as soon as he was in the bath for few mins we noticed his breathing improved. And he settled down to sleep so much better and no raspy breathing! Would deffo recommend to everyone I know!'
'This is amazing to use in the bath when little one has a cold,' agreed another. 'It helps to unblock her nose so well. Definitely recommend this product, it's a lifesaver in our house. Can be used from birth and my little one has eczema and this is gentle enough to use without causing a flare up.'
A few customers even hailed the bubble bath for easing their migraines, writing: 'For someone who has suffered for 15yrs with migraines, this is a lifesaver.
'It has provided much needed relief when I have an attack and it also helps prevent further attacks when used every day in the bath/shower. I have been using this product for almost 3 years and highly recommend anyone who suffers with migraines to give it a go - at 87p what have you got to lose?'
'I had seen that similar branded products helped with headaches and migraines and was on the hunt for those when I stumbled across this. It's an absolute lifesaver,' agreed another.
'I use it for when the Mr has his manflu and for myself when the migraine appears. Great price and does the job well. Well done Asda!!'.
Parenting advice, hot topics, best buys and family finance tips delivered straight to your inbox.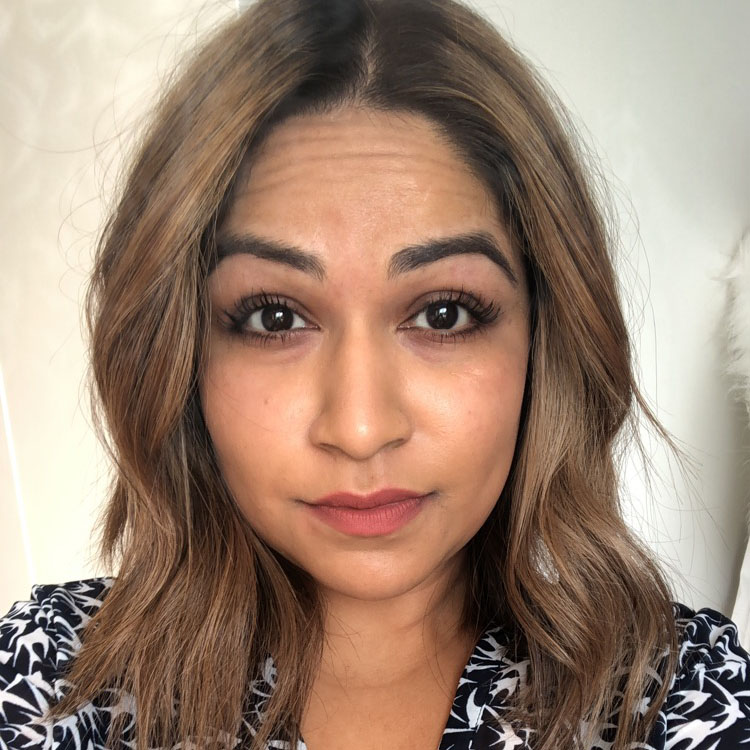 Aleesha Badkar is a lifestyle writer who specialises in health, beauty - and the royals. After completing her MA in Magazine Journalism at the City, the University of London in 2017, she interned at Women's Health, Stylist, and Harper's Bazaar, creating features and news pieces on health, beauty, and fitness, wellbeing, and food. She loves to practice what she preaches in her everyday life with copious amounts of herbal tea, Pilates, and hyaluronic acid.