Cyber-bullying and lack of sleep 'more harmful than social media' to teenagers, study finds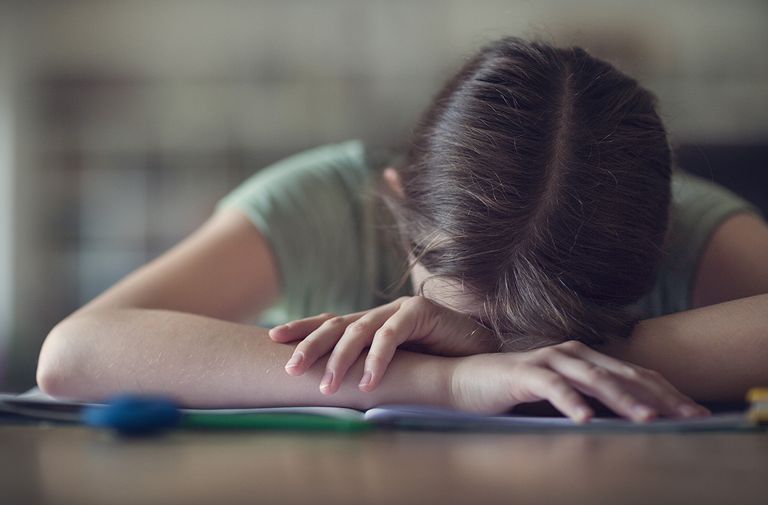 (Image credit: Getty)
Cyber-bullying and lack of sleep are apparently more harmful than social media to teenagers.
New research has shown that, while social media can be harmful to teenagers, other factors could damage their mental health more.
Scientists from Imperial College London have suggested that mental health problems in teenagers could be caused by a of lack of sleep (opens in new tab) and exercise, and seeing things like cyber-bullying on their phones. (opens in new tab)
Read more: Instagram introduces new anti-bullying features (opens in new tab)
The study, which looked at nearly 10,000 school children between the ages of 13 and 16 during 2013 to 2016, found that 43 per cent of students used social media more than three times day in 2013.
This rose to 69 per cent in 2016.
The research, which was published in The Lancet Child & Adolescent Health journal, found that those in 2013, 43 per cent were nearly a third more likely to experience psychological distress the next year.
Continued use of social media in the first two years also led to lower wellbeing the following year for girls.
However, researchers suggested that social media is unlikely to be the direct cause of the mental health issues, saying instead that it's more likely to be due to what they are seeing on social media, i.e. cyber-bullying, hand in hand with the lack of physical exercise.
One study author said he felt it would be 'biologically implausible' for social media to
'The causal arrow isn't from social media, we believe, to distress, it actually comes through these other things that are enabled by social media,' said Prof Russell Viner, the president of the Royal College of Paediatrics & Child Health.
'It's about the content and the displacement, not about the platform or the use of social media.'
Study authors suggested that parents insist their children leave their phones downstairs when they go to bed so that their sleep is not disrupted.
'Rather than endlessly saying 'can you get off your phone, can you get off your phone?', what it's saying is you need to leave your phone downstairs when you go to bed, you need to make sure that you go out and get some exercise and then you can play on your whatever it is,' said co-author of the study Dr Dasha Nicholls.
Dr Nicholls added that this could also be a solution when it comes to cyber-bulling, saying: 'In cyber-bullying, even your bed is not a safe place, and if your phone is downstairs, you can't be bullied in your bed'.
Aleesha Badkar is a lifestyle writer who specialises in health, beauty - and the royals. After completing her MA in Magazine Journalism at the City, the University of London in 2017, she interned at Women's Health, Stylist, and Harper's Bazaar, creating features and news pieces on health, beauty, and fitness, wellbeing, and food. She loves to practice what she preaches in her everyday life with copious amounts of herbal tea, Pilates, and hyaluronic acid.