What is cyberbullying? Sites and apps parents should know about
If you worry about your kids getting cyberbullied, here's how to spot the signs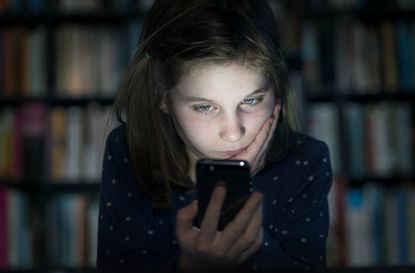 (Image credit: Richard Clark)
Goodto Newsletter
Parenting advice, hot topics, best buys and family finance tips delivered straight to your inbox.
Thank you for signing up to GoodTo. You will receive a verification email shortly.
There was a problem. Please refresh the page and try again.
Cyberbullying leaves thousands of kids in the UK too frightened to go to school, depressed and in some cases 'suicidal'.
It might seem like cyberbullying is difficult to beat - because cyberbullies are less likely to be caught in the act - but there are steps you can take to help protect your child.
A quarter of those under 18 using social media have experienced something upsetting online. Furthermore, a study from OFCOM carried out in 2017 suggests that around one in eight young adults have been bullied online.
Ditchthelabel.org, an anti-bullying charity, estimates that around 5.43 million young people in the UK have been the victims of cyberbullying.
If you worry about cyberbullying, read on to learn more about how to spot the signs, what to do if you find out your child is being cyber-bullied, and the mobile apps parents should be aware of.
What is cyberbullying?
According to Laura Higgins, Director of Community Safety and Digital Civility at Roblox, "Cyberbullying is a broad term that refers to any time a person uses technology to harass, embarrass or cause deliberate hurt to someone else."
Cyberbullying means sending unpleasant messages via text, email or social networking sites such as Facebook, Instagram or Snapchat. It's just as serious as other types of bullying and it can happen 24 hours a day. The digital age, while offering children exciting place to learn, develop and be creative, it has also brought forward a different kind of bullying.
Laura continued: "There will inevitably come a time when children will encounter something unpleasant or confusing online, so equipping them with the skills to handle these experiences is just as important as teaching them essential real-world safety lessons."
How to spot the signs of bullying and cyberbullying
Your children could be reluctant to tell you if they're being bullied. The Anti-Bullying Alliance(ABA) recommends you look out for one or more of the following symptoms:
Showing signs of stress such as being moody, silent or crying.
Making excuses to miss school.
Seeming upset after using the internet or mobile, or changing their behaviour.
Being withdrawn.
Having more scrapes or bruises than usual.
Changing their eating habits.
Having torn clothes, school things that are broken or missing or having 'lost' money.
Sleeping badly.
What to do if your child is experiencing cyberbullying
If you've found out that your child is experiencing cyberbullying, follow this advice from Sue Atkins,- a parent coach and creator of positive-parents.com, on how to stop it.
If your child receives a nasty message, keep it and keep a record of it.
Never reply to the bully.
If your child is being bullied by mobile phone, they can change their number.
If your son or daughter receives a malicious call, get them to put the phone down, but don't hang up - just leave it alone and let the caller talk to themselves.
Don't take away your child's phone or access to the internet - they'll feel as if they're being punished.
If your child is being bullied, don't let them suffer in silence. Speak to the school by visiting the class teacher or form tutor.
How to prevent cyberbullying
According to Laura, "One of the easiest and most reliable ways to prevent cyberbullying and spot if your child is experiencing trouble online is by getting involved.
"Setting up your own account and asking your child to teach you how it works, or talking to your child about the different platforms they use to play and hang out online, can be a great way to be present."
Teach your child to only add trusted friends and family to social network sites and tell them not to lend their phone to other people or give out their phone number on internet chat rooms.
Remind them that camera phone messages can be traced and forwarded - they should be careful what picture messages they send and who they send them too.
If your child receives a video or a photo of someone else being hurt they need to know that it's okay to tell you. They shouldn't feel like they're being a 'snitch'.
Make sure your child is cautious if they have Bluetooth or Airdrop on their phone and tell them not to accept messages or images from people they don't know.
Make sure your kids have the confidence to reject calls from people they don't know.
Get them to adjust the privacy settings covering their online profiles.
Sites and apps parents should be aware of
While apps and website do not intentionally pose a threat to children and teens, if used incorrectly they can provide an opportunity for children to make bad decisions and engage in potentially dangerous behaviour.
Laura said, "There are so many apps cropping up so quickly that it is hard to keep up. Rather than focus on all different apps and websites, talk to your kids about which ones they use and check out whether they are appropriate for your kids or teens."
We've listed several apps that are popular with children but could pose some issues if not used correctly:
AskFM - AskFM is a social platform where users can anonymously ask other users questions. Some children have used this app to cyberbully other children by sending hateful messages.
Qooh.Me - Similar to AskFM, Qooh.Me enables users to anonymously ask questions to one another.
KiK - KiK allows users to anonymously to chat to each other. The app is for 17 year-olds but there is no age verification so anyone is able to access the messaging service.
Snapchat - Snapchat is a social platform allowing users to send videos and photos to each other. After a certain time the video or photo disappears. However, users are able to screenshot the image before it disappears. This app is sometimes used to send inappropriate photos.
Tumblr - Tumblr is a platform allowing users to share posts and images with other users. Tumblr allows inappropriate content such as porn, pro-anorexia posts, and pro self-harm posts.
Calculator+ - Disguised as a calculator this app allows kids and teens to hide contacts, photos and browser history behind a password.
Omegle - Omegle is a web browser which connect users to a total stranger via a chat or video room.
Voxer - The Voxer app allows individuals to exchange voice messages. Hateful messages from cyberbullies can be more threatening when spoken aloud.
Laura continues, "I would also advise parents to help their children develop critical thinking, and empower them to stop and think - is what they see real? Talk to them about where they get their information from and whether those sources are trustworthy. Sites like News Literacy Project or Factcheck.org can be great sources for cross-checking information."
Take a look at our guide on how to keep kids safe online for more information on Facebook and other social networking sites. If you are worried about your child take a look at our guide on how to talk to your children about mental health.
Internet Matters
Children can find it hard to talk to their parents about cyberbullying, as they may be concerned that their parents will get involved and make the problem worse, or that they will stop them spending time online.
We've teamed up with Internet Matters to help provide all the information you need about cyberbullying. For the right advice about dealing with cyberbullying, visit internetmatters.org/cyberbullyingVideo.
The website will not only help you understand the nature of cyberbullying and suggest what you can do to keep your child safe, but also alert you to the signs that your child might be affected.
Parenting advice, hot topics, best buys and family finance tips delivered straight to your inbox.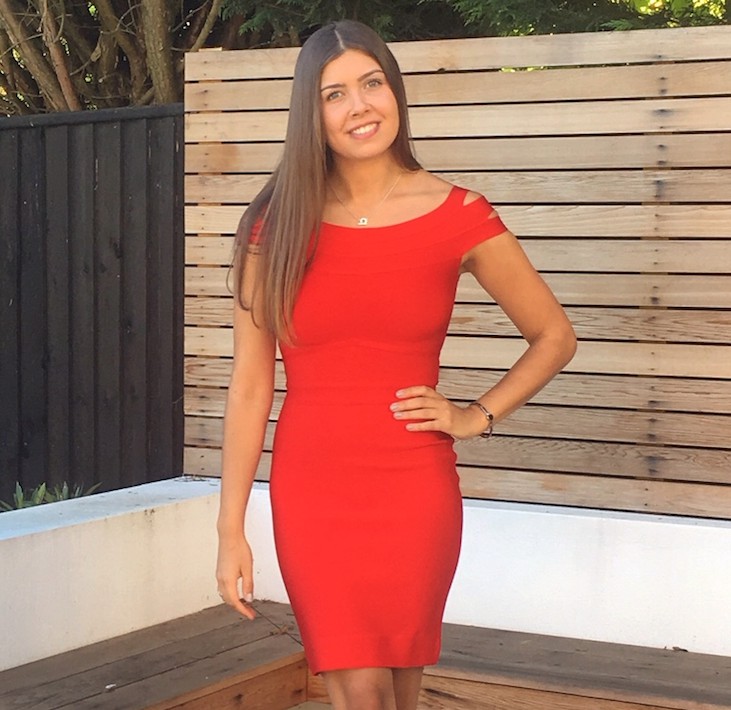 Sibelle Mehmet is a Junior Digital Writer at Goodto.com. She joined the team in April 2019 and was her first job since completing a MA in Magazine Journalism at City, the University of London in the summer of 2019. Sibelle previously interned at a number of national titles including OK!, Heat, Closer, Mother & Baby, and The Times Newspaper magazine. She's written extensively about the latest celebrity, showbiz, and royal news.