Drew Barrymore launches new Instagram campaign after feeling like she didn't look like 'a proper mum'
#TheWayItLooksToUs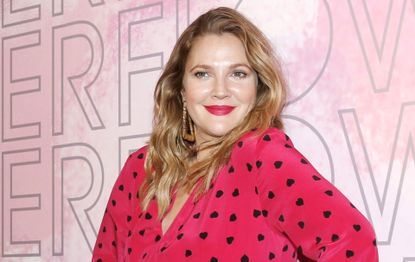 Actress Drew Barrymore has launched a new campaign on Instagram to encourage parents to be more honest about how hard it can be using the hashtag #TheWayItLooksToUs.
Having children is one of the most challenging things you can do in life, but it can also be one of the most rewarding.
Although social media can make it seem as though your friends, family and favourite celebrities are effortlessly juggling family life with everything else, it's important to remember that appearances aren't always what they seem.
And it's for this exact reason that actress and mother-of-two Drew Barrymore decided to launch a new campaign on Instagram – because even A-listers struggle.
Speaking to her 10 million followers in a candid video Drew explained: 'I showed up at my kid's school, a little bit late with her this morning, and I was in sweatpants and I felt like I didn't look like a proper mum and I started beating up on myself. It's so typical of what parents do to themselves.'
Drew knew that she wouldn't be the only parent in the world that has these internal battles and she wants people to be honest about it.
She continued: 'I invite you in to present the way it's supposed to look to you, and the way it really is. I'm going to present the same thing right back.'
Drew's campaign has proved a big hit with her followers so far and her post has received a lot of love.
One person wrote: 'Thank you for starting a much needed dialogue! We need to be supportive of each other as women, mothers, wives, sisters, businesswomen, and pioneers!'
Another added: 'Absolutely beautiful and I can totally relate to this!!! I love and admire you! You are a beautiful woman inside and out that I feel great looking up to and for relatable insight that we are all human perfectly imperfect.'
'This is an amazing idea. I spend so much time beating myself up in these situations and shedding light on what other people go through would be so helpful xx,' a third fan said.
What do you think of Drew's campaign? Will you be posting a picture with the #TheWayItLooksToUs? Head over to our Facebook page to share your thoughts…