Mum furious after mother-in-law cuts off baby daughter's curls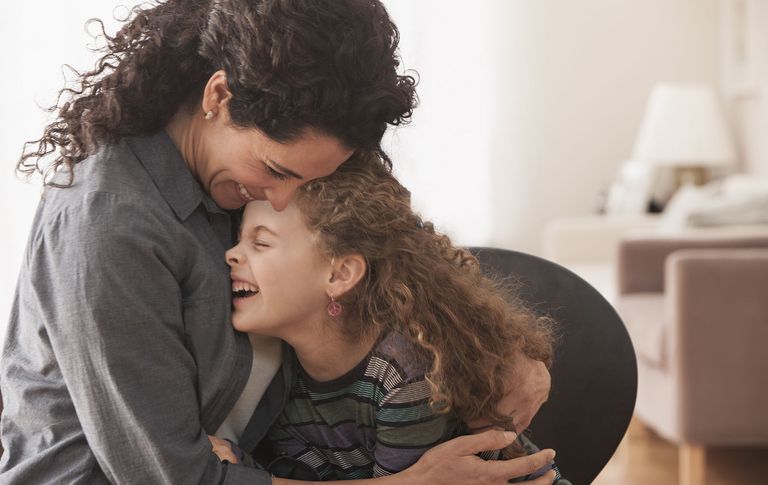 (Image credit: Getty stock image)
When you're a parent, your children will go through so many milestones throughout their life that you want to be there for.
But one mum took to a forum to express her anger when she was forced to miss one of her baby daughter's first milestones.
Posting on a Mumsnet forum, the furious mum, who goes by the name Foxandthehound, titled her post 'DP's [darling partner] SM [step mum] took dd [darling daughter] for her first hair cut'
'I'm probably being unreasonable and ott but I don't care,' she started.'Dd was born with quite a bit of hair, by 6 weeks old it all fell out. It grew back thick, incredibly curly and a beautiful blonde colour. I was in love with her hair.
'We (me and DP) weren't planning on cutting her hair for a while. We were going to let it grow out. DP's SM suggested to get a 'trim', to help it grow faster. We didn't follow through on the advice because it was growing quite well already.'
Three-year-old left in tears after hairdressers refuse to cut her hair (opens in new tab)
She then went on to explain that her partner's stepmother had been looking after her daughter for the day when she came home wearing a beanie hat.
'I asked DP's SM where the hat came from and she looked sheepish and said she bought it as a gift. Thinking nothing of it, I thanked her and started chatting about how cold it is (assuming that's why she bought the hat) (dd does own multiple hats btw).
'She left quicker than usual,' continued the ranting mother. 'I started removing DD's outwear. I finally got to pulling her hat off and I was gobsmacked. All her curly hair is GONE! It wasn't a trim, all her hair is complete gone. I know it's a silly problem and it shouldn't bother me, but she knew I didn't want a trim let alone it all chopped off.
On phoning her partner's stepmum the angry mother was met with immediate apologies and claims that the hairdresser took too much off. But the mum emphasised she had not agreed to the hair cut so it was wrong of her to do.
'I then asked did she at least save a curl for me to have? I've told her before that when she has her first haircut, I wanted to keep a lock of hair. She said she only got one lock, but that was for her to keep, not me. That added fuel to the fire and I told her she's completely out of order and she best avoid me for a while.
'Thinking about it I'm probably completely overreacting,' she finished. 'I'm just so mad!'
Understandably, the post caused strong reactions, with replied including: 'You are not over reacting. I'm not precious about hair but that is outrageous', 'Awful behaviour. I would not let her have unsupervised contact' and 'And she won't give you the lock? She'd never have my dd alone again. What a nasty thing for her to do, it's unbelievable.'
One even went into the principles of the situation, writing: 'I don't particularly care about hair but I don't think you are over reacting.
'She chose to do something to your dd that she knew neither of you wanted, something that while not huge is hurtful and having taken your chance to have a first curl is happily keeping it for herself?
'I wouldn't be telling her to avoid for a while, I'd be saying you've lost all trust in her and she can't have dd alone again.'
How would you feel if a family member ignored your wishes by acting this way? Head over to our Facebook page and let us know.
Aleesha Badkar is a lifestyle writer who specialises in health, beauty - and the royals. After completing her MA in Magazine Journalism at the City, the University of London in 2017, she interned at Women's Health, Stylist, and Harper's Bazaar, creating features and news pieces on health, beauty, and fitness, wellbeing, and food. She loves to practice what she preaches in her everyday life with copious amounts of herbal tea, Pilates, and hyaluronic acid.