TV presenter reveals joy after discovering she's pregnant after 15 rounds of IVF treatment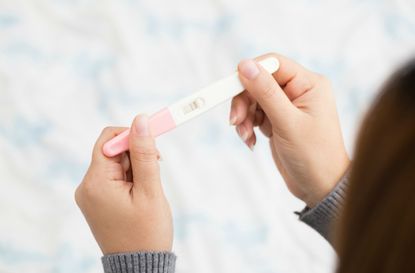 TV news presenter Hannah-Vaughn-Jones shared the happy news on social media revealing she is pregnant after carrying out IVF treatment 15 times.
The 38-year-old CNN International reporter , Hannah-Vaughn-Jones, took to Twitter to reveal the exciting news that she is pregnant after years of struggling to conceive.
Hannah and her husband BBC news presenter, Lewis Vaughan Jones, turned to IVF treatment five years ago, and since then have tried 15 rounds of treatment.
Hannah took to Twitter to share her pregnancy writing: 'Bit of personal news: 15 #IVF treatments later... I'm pregnant. More details on Instagram @HVaughanJones but suffice to say @LVaughanJones and I are feeling stunned, scared & lucky & grateful. Thank you to friends, family, colleagues & strangers for the overwhelmingly support.'
Hannah also shared an emotional post to her Instagram revealing that they were about to try donor conception abroad after believing their would never have a biological child of their own.
She wrote alongside the post: 'I haven't posted anything personal in a long time, so here goes: 👉🏻Firstly, I'm conscious that this will be agonising for some of you who have followed our fertility story and are still enduring your own. It's a sensitive post, #ttc folks know what follows.... 👉🏻I'm pregnant.'
She continued: 'Here's the details:@lvaughanjones & I were (and still are) fully signed up for donor conception. We had the clinic booked, consultation done and were just one click away from booking flights.
'We had two embryos still in the freezer from a cycle in November. Both had returned an "inconclusive" result from PGS. Given that everything else we'd produced had been genetically abnormal we assumed these low grade embryos would be too. Still, knowing we had to walk away from this long process having given it absolutely everything, we decided to transfer both of them in early April. 👉🏻After years of injections, this was a natural frozen cycle. No stims, no estrogen patches, no clexane or lubion. No steroids or fat drips. No fuss. Just the old cyclogest after transfer.
'I took a very relaxed approach and barely even kept up with my folic acid supplements, convinced as I was that this would be our final failure. 👉🏻I worked a lot. I worked out a lot too. On my official test day I saw the "Pregnant 2-3 weeks" on the stick and dismissed it, carried on brushing my teeth, then sauntered off to Crossfit for an hour of burpees and kettle-bell swings. (I'm not advocating this approach btw).👉🏻'
She continued:'We both took the view in the early weeks that we should prepare to miscarry as success seemed so unlikely. Only weeks later did Lew say that we can cry about it later if it goes wrong, but let's not waste time crying about it now. He had a point. Not an infuriating brainiac for nothing 😉 👉🏻We've had a lot of scans - some early ones thanks to the kindness and care of Erik Hauzman and Geoff Trew @bostonplacetfp , others due to the wonder that is the #NHS 👉🏻The anxiety is real.
'We remain stunned & acutely aware of the hurdles ahead. But for now we are a threesome - 4 including Barry John. 👉🏻Thank you to friends, family, colleagues & strangers for your overwhelming support ❤️ #15rounds #IVF.'
Fans and friends are delighted by the couple's happy news with many sharing congratulations on the Instagram post.
One commented: 'Absolutely the best news ever! Congratulations x.'
Another added: 'Heartiest Congratulations Hannah & Lewis. You are courageous & brave for not giving up. Your story reassures, if you believe it comes! Very happy for you! Lots of love💕💕.'
Hannah and Lewis, who have been married for three years, have been very open about their fertility struggles sharing their journey on Instagram with an open diary of their IVF treatments.
The pair also appeared on the 5 News Special called Fertility: Fighting for a Family where Hannah discussed the emotional trauma of going through IVF treatment.
Hannah previously admitted: 'A really hard thing for me to battle with is that feeling of jealousy.
'It's all-consuming. Lewis has seen me in bits on the floor at hearing the news of someone I love being pregnant.
'You hate yourself for it. It's an awful response. It's envy and jealousy and impatience and all of those emotions wrapped into one.'
Congratulations to the couple on their exciting news!
Parenting advice, hot topics, best buys and family finance tips delivered straight to your inbox.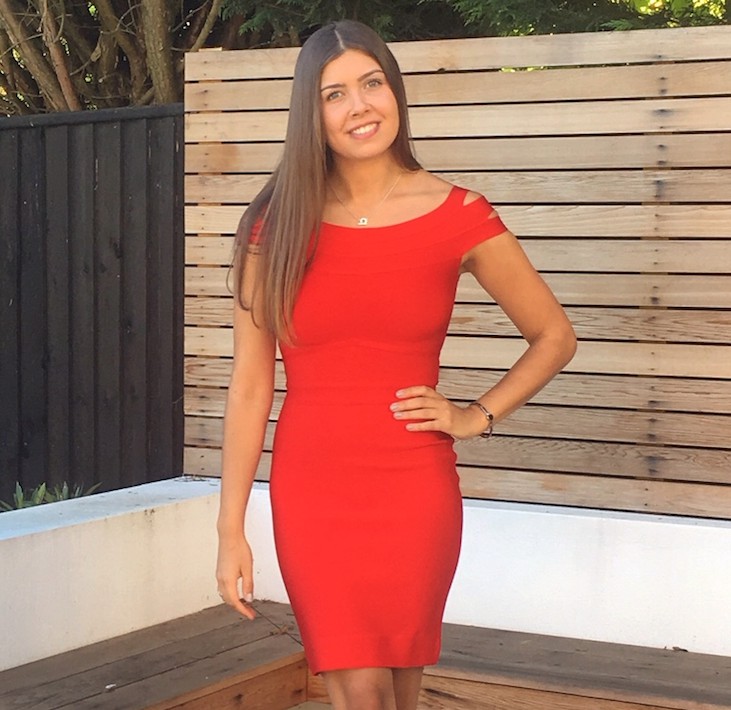 Sibelle Mehmet is a Junior Digital Writer at Goodto.com. She joined the team in April 2019 and was her first job since completing a MA in Magazine Journalism at City, the University of London in the summer of 2019. Sibelle previously interned at a number of national titles including OK!, Heat, Closer, Mother & Baby, and The Times Newspaper magazine. She's written extensively about the latest celebrity, showbiz, and royal news.