Company promises that if IVF doesn't work, you'll get your money back
IVF clinics in Spain are offering 'no baby, no fee' deals to couples who are struggling to get pregnant.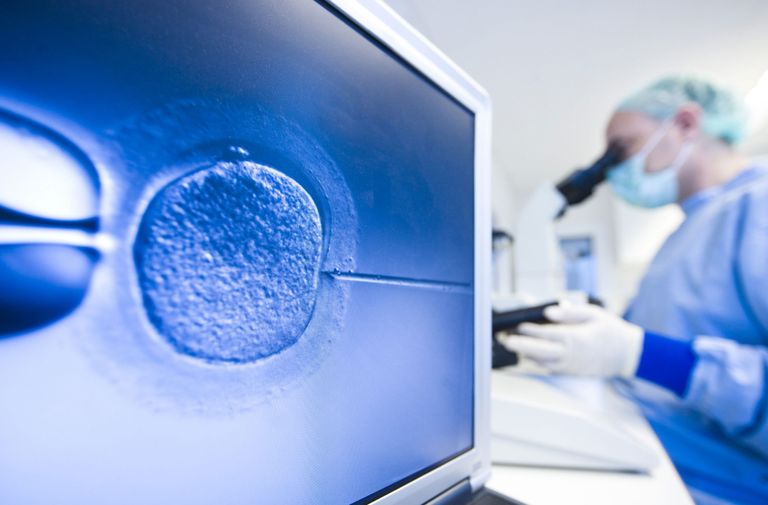 IVF clinics in Spain are offering 'no baby, no fee' deals to couples who are struggling to get pregnant.
They guarantee that if a couple does not end up with a healthy baby after three cycles of IVF, costing around £26,000, then they will get their money back.
To qualify, patients must be healthy women under the age of 38 who will be using their own eggs or the eggs of a donor.
Dr Elena Labarta, a gynaecologist from Spanish medical group IVI which are offering the deal, said: 'The patients have to meet certain criteria. Not all of them can be included in this programme ... if they have abnormalities, it is not our fault.
'But once they are included we will perform up to three cycles and if after transferring all of the embryos coming from these cycles, the patient does not have a healthy baby, we will refund the money.'
Dr Elena said around 10 per cent of the clinic's 4,000 patients a year who are struggling with fertility come from Britain.
'Many patients come to our clinic to do egg donation because in Spain we have many donors. And most importantly, at the end we have very good pregnancy rates,' she added.
Nick Macklon, a professor of obstetrics at Southampton University, said that he understood why such a deal would appeal to some couples.
'There are some who will have a budget that they want to put into having a baby, and what this perhaps does is give them some certainty that they are not going to be endlessly forking out money,' he said.
But Dr Geeta Nargund, an NHS adviser and director of CREATE IVF clinic said: 'While "no baby, no fee" sounds compelling to those desperate for a child, it is an inappropriate form of marketing to people who are often emotional and vulnerable.'
Other critics say that the deals are actually poor value for money as the couples would pay less for individual rounds of IVF.
A cycle of IVF typically costs about £5,000 when paid for privately in the UK, with 53 per cent getting pregnant after three cycles.
A Freelance Writer and Content Editor, Jenni has been working on the women's lifestyle team at TI-Media on and off for over three years. She writes about your favourite celebrities and TV shows so you never miss an update. Jenni also writes beauty news and features - so for all of your skincare and make-up needs, drop her a line.