Mum divides opinion after defending café for asking woman to leave because of her screaming baby
A mum has been slammed for her controversial agreement that crying children should be banned from cafés.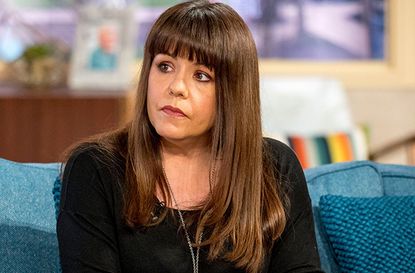 A mum has angered viewers of This Morning after she said crying babies should be removed from restaurants.
Journalist Kelly Rose Bradford insisted that parents should be 'mindful of other people' and 'respectful' and take their children outside if they start to misbehave.
Kelly's controversial remarks come after she agreed with the decision of a London café, who kicked a mother and her baby out because her child had been screaming for three minutes.
The café owner was heavily criticised by outraged parents on social media, but insisted: 'We are a café, not a crèche.'
Speaking on This Morning on Tuesday, Kelly backed the café's stance and blamed mothers for being more interested in taking pictures of their food than attending to their crying children.
'When I sit in cafes I see women with their prams, baby red-faced and screaming in the pram, they'll be jiggling the pram with one hand, phone out taking a picture of their cake to put on Instagram with the other,' she said.
Adding: 'I think it's about attending to your baby's needs straight away.'
Speaking of the café incident, which occurred at the weekend, Kelly said it was inconsiderate of the mother to leave her child to cry.
She continued: 'There are an awful lot of other people in that cafe who want to enjoy their lunch, their cup of tea or what have you, and three minutes is an awfully long time to be listening to the ear splitting sound of a baby crying.'
Viewers were in disbelief over Kelly's comments, with many telling her to 'get over it'.
'#ThisMorning where is the humanity today. Parents are not perfect. Do they just want us to gag our children. So disgusting to be tret that way', one angry viewer said.
Another moaned: 'Crying babies don't annoy me as much as loud mouth adults in public places #shutup #thismorning'.
A third added: 'Sometimes settling a baby is a challenge. Being told to leave would be humiliating & infuriating. Babies cry, get over it.'
While a fourth said: 'Moms are not magicians they can't stop a baby straight away!!!! Its wrong to make them go outside who cares if they are crying get a grip people!'
But there were some viewers who thought Kelly made a good point, one said: 'I totally agree, although I believe it's hard as a mother, everyone shouldn't have to tolerate a baby crying in a place where they're trying to have a peaceful time. Just because you're a mother shouldn't give you a sense of entitlement #ThisMorning'.
What do you think? Do you agree with Kelly Rose Bradford or was the café in the wrong for asking the mother and her screaming baby to leave? Let us know in the comments!
Trusted, informative, and empathetic – GoodTo is the ultimate online destination for mums. Established in 2007, our 15-year-strong archive of content includes more than 18,000 articles, 1,500 how-to videos, and 7,000 recipes.