Too Posh To Parent mum spends £200,000 on staff to look after her children
Chauffers, butlers and personal assistants are just part of the life of the super rich parents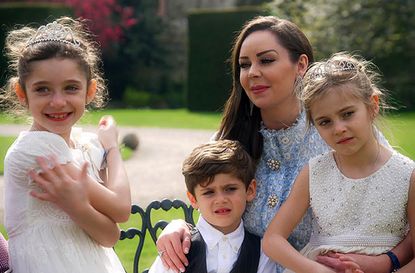 Let's be honest, some parenting jobs are nicer than others. Taking the kids on holidays, trips out and buying presents are all more fun than changing nappies, the morning school run and dealing with those explosive temper tantrums.
But one mum has revealed that she spends a staggering £200,000 a year on staff to look after her children to make her life a little bit easier.
Fashion designer Nina Naustdal features on the new Channel 4 documentary Too Posh To Parent, which explores how super rich manage their families.
With one father admitting: 'I've never changed a nappy in my life', the show gives an insight into how the mega-wealthy are outsourcing the less glamorous side of parenting.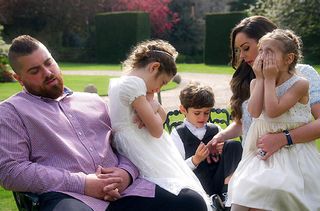 Image: Channel 4
On some days, being a parent feels like you need a whole team just to get the kids ready and out the door for school, but for Nina, that is her reality.
Spending a whopping £200,000 on staff, her childcare team includes a chef, chauffeur, butler, tutor and a personal assistant to help organise her children's play dates and after school clubs.
Her three children; Leah, nine, Alexa, six, and Noah, five, also have a LEGO therapist, who is meant to use LEGO to help improve their concentration.
While most parents make do without an entire team, one of Nina's children says: 'If we didn't have staff, Mummy's life would be so difficult.'
Nina's husband spends a lot of time away from home as a hedge fund manager, with Nina admitting: 'I see more of my staff than I do of my husband. He is based in Monaco, so he only flits back and forward to London.'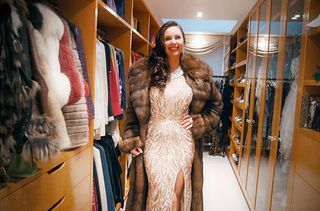 Image: Channel 4
Fortunately for Nina, her entire team are on hand to help. 'The staff here help me keep the house running. I couldn't do it without them', she says.
We also get an insight into the agencies that provide employees for rich parents. And with so much money to spend, agency boss Paula says: 'Some of these clients can be very demanding'.
The show also features a Russian couple, Igor and Natasha, with their 13-year-old daughter, Katya. The family hired the renowned violist Dmitry Sitkovetsky to teach her the violin - on an instrument worth £7 million!
Too Posh To Parent is on at 10pm on Channel 4 on Monday 5th September.
Parenting advice, hot topics, best buys and family finance tips delivered straight to your inbox.
Charlotte Whistlecroft is a former Family writer at GoodTo. She obtained a BA in Theology and Theological Studies at Durham University, going on to study a masters at City University London in 2016. Since leaving GoodTo she has worked as a Social Video Researcher at Mail Online and is now Assistant Producer at BBC Sport.