You're going to love this 'Mum vs Triplets + Toddler' video
We can't believe she manages this challenge with only two hands...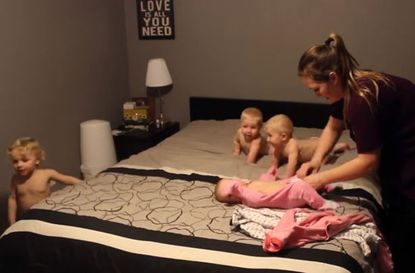 A video of a mother dressing her baby triplets and toddler for bed has gone viral, with many praising her parenting patience.
The clip has received a host of kind comments, and we're not surprised. The video uploaded by Dan Gibson, the children's father, shows his wife and mum to their four little ones struggling at bed time, while trying to get them all in pjs at one time. And we don't envy her. The video is sped up and even then we're exhausted just watching. It takes the tireless mum a multitude of lifts, lay downs and button ups to reach her goal, but she gets there in the end and celebrates in a way only mothers of 3+ kids (well, probably all mums actually) can sympathise with – a lie down!
Her toddler Emily is a bouncy one, hopping on and off the bed - and nearly her baby siblings' heads at some points - with the three babies, Jackson, Olivia and Levi, having obviously just recently learned to crawl at around eight months old. The four children give mum a real run for her money, wriggling and running all over the place while she continues to help them get ready for bed with a big old smile on her face. A mother's love, eh?
Watch the whole video below
http://www.youtube.com/watch?v=Pa0wXSh4I34
And it turns out this isn't the children's first time in the spotlight. Their dad Dan runs a blog called The Baby Gang, documenting his and his wife's journey managing four under fours. The bio on their blog reads that their posts have 'been inspired by my four children Emily (the older sister) and triplets Jackson, Olivia and Levi otherwise known as "#thebabygang". Please keep checking back as I continue to develop and share more interesting stories and blogs!'
With their popular new video it appears like fans of The Baby Gang are growing fast with nearly 3k Instagram fans, 150k Facebook fans and 200k YouTube account views. Phew – that's a whole lot of people to keep up with and we can't wait to see what they come up with next to entertain their followers.
Dan was quick to take to Instagram to celebrate the success of his latest video with the below post. [Instagram]
[/Instagram] One follower halehhaleh commented, 'I just saw this video on FB ...well I am mum of twin but what u are doing is incredible...I know it s tiring but worth every second of it...good job mum'. And we couldn't agree more - what a woman!'
And if sweet snaps of siblings is what you're after then this dad has them in abundance. Just check out this adorable version of Little Red Riding Hood. Our hearts are officially melted. [Instagram]
Are you a mum of multiples? Let us know in the comments below how you manage with all those little people running around!
Parenting advice, hot topics, best buys and family finance tips delivered straight to your inbox.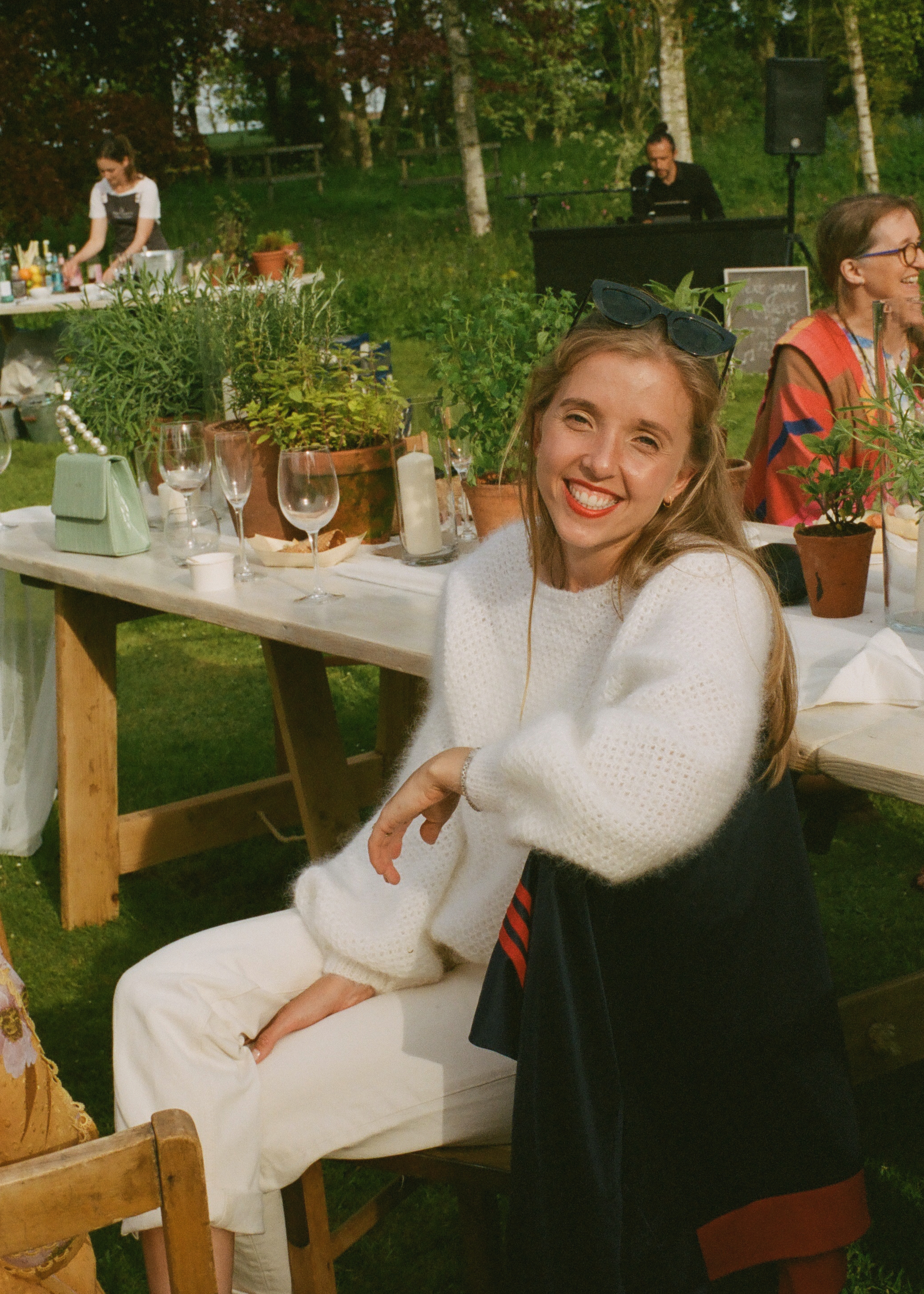 Rosie is an experienced food and drinks journalist who has spent over a decade writing about restaurants, cookery, and foodie products. Previously Content Editor at Goodto.com and Digital Food Editor on Woman&Home, Rosie is well used to covering everything from food news through to taste tests. Now, as well as heading up the team at SquareMeal - the UK's leading guide to restaurants and bars - she also runs a wedding floristry business in Scotland called Lavender and Rose.