Newsreader Charlene White reveals she's welcomed her first child with partner Andy
The TV star announced she was pregnant back in March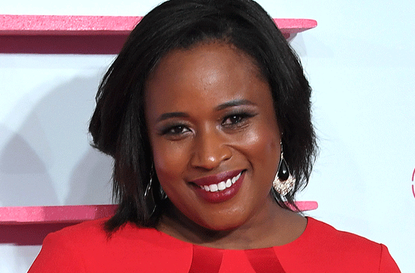 Newsreader Charlene White has announced she's welcomed her first child (opens in new tab) with partner Andy.
The TV star took to Twitter to share the happy news with fans with an adorable picture of her first child, announcing she gave birth to a baby boy two weeks ago.
In the social media post, Charlene also revealed the baby name (opens in new tab) the new parents have picked for their bundle of joy - Alfie.
Taking to Twitter, Charlene wrote: 'For those who've been asking, 2wks ago lil' baby Alfie entered our lives, thanks to the truly amazing staff at @KingstonHospNHS. He rocks.'
Fans were quick to congratulate Charlene on becoming a mum, with many saying her little boy is 'gorgeous'.
One wrote: 'Oh Charlene, he's just perfect. I hope it all went well for you - it clearly did, but you know what I mean! Lots of love x.'
Another said: 'Absolutely gorgeous!', while a third agreed: 'He's gorgeous! Congratulations!!!!'.
Charlene announced she was expecting her first child back in March, with a emotional article on The Guardian, where she explained how her pregnancy became bittersweet when she realised she was going to be a 'motherless mother', as her mum passed away when she was 21 years old.
Writing in the heartbreaking piece, Charlene said the feeling hit her after a period of feeling very happy about becoming a mum.
'After a few weeks, the fear kicked in. Although we made the child together, it hit me that I was essentially the sole person responsible for its wellbeing. Me. And the thought of that responsibility just enveloped me. That happy cloud became something I suddenly feared.
'At that moment, curled up in the bath one morning before work, the fear turned to tears, the crying turned to wailing, and the sound bouncing off the walls was the sound of me missing the one person I needed and wanted for the next nine months. My mum.'