Police release powerful video showing the dangers of online grooming
It tells the tragic story of 15-year-old Kayleigh Harwood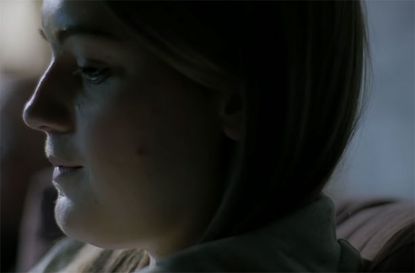 Police have released a powerful film to warn parents and children of the dangers of online grooming, and just how important it is to keep kids safe online (opens in new tab).
The film tells the harrowing story of 15-year-old Kayleigh Haywood to help raise awareness of the terrifying dangers children can face when on the computer.
Kayleigh was raped and killed when she was just 15 by landscape gardener Stephen Beadman in November 2015, after she was contacted on social media by his neighbour, 28-year-old Luke Harlow.
The five-minute film, released by Leicestershire Police, called 'Kayleigh's Love Story', shows a reconstruction of the horrific crime. What starts with a message on Facebook, Stephen and Kayleigh then start texting each other constantly.
Image: YouTube/Leicestershire Police
The actress playing Kaleigh says: 'I could talk to him for hours, it was as if we were old friends'.
When he suggests meeting up, she tells her parents that she'll be staying at a friend's house. On the voiceover we hear her saying: 'Mum and dad wouldn't understand, they don't know that he's different.
'He wants to meet for a few drinks. He treats me like an adult.'
However, it soon turns incredibly sinister as Kayleigh struggles to get away and is chased into the woods.
Image: YouTube/Leicestershire Police
The film ends revealing Kayleigh's true story as a warning to parents and teenagers. It said: 'On 31 October 2015, 15-year-old Kayleigh Harwood received a Facebook message from a man she had never met.
'15 days later she was raped and murdered and her body was dumped in a wood.
It added the message: 'Stop and think. When you meet someone online, you don't always know who you are talking to.'
Image: YouTube/Leicestershire Police/font">
The video has already been viewed over one million times in 24 hours after been released on Facebook and YouTube. You can watch the film below:
http://www.youtube.com/watch?v=WsbYHI-rZOE
Speaking about the video, Deputy Chief Constable Roger Bannister from Leicester Police said: 'To have reached so many people and for the film to have been seen by so many in such a short space of time is remarkable.
'It contains a really important message, a message for children and parents alike, and I believe it has the potential to keep many tens of thousands of children safe from the threat posed by predators online.'
Charlotte Whistlecroft is a former Family writer at GoodTo. She obtained a BA in Theology and Theological Studies at Durham University, going on to study a masters at City University London in 2016. Since leaving GoodTo she has worked as a Social Video Researcher at Mail Online and is now Assistant Producer at BBC Sport.