Study reveals the simple tactic that can make childbirth LESS painful
Anything that can reduce the pain of labour is worth giving a try, right?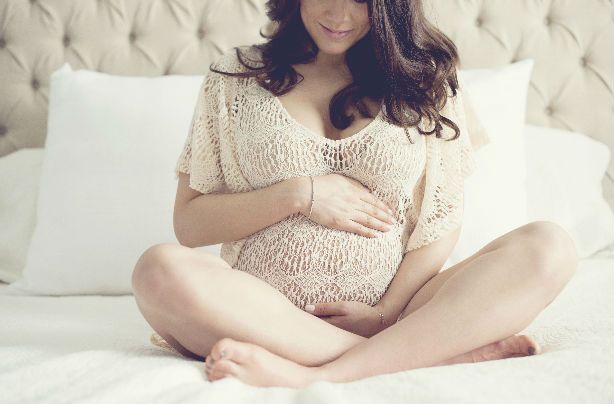 Childbirth can be one of the most intense experiences in a woman's life but turns out there's a simple tactic that could reduce the amount of pain you feel during labour (opens in new tab), according to a new study. Anything is worth a try, right?
Giving birth (opens in new tab) to a baby is a huge moment for your body to go through. While for many women it is one of the most magical experiences they'll ever encounter, it is also incredibly painful.
If you're pregnant, it's possible you've tried to put this inevitable stage of your pregnancy (opens in new tab) to the back of your mind, as being frightened by the prospect of labour is completely normal.
It can be frustrating knowing that your partner may never be able to relate to what you've gone through. However, it turns out they could help make the whole situation hurt less.
A new study has found that holding the hand of someone you love during labour can reduce the amount of pain felt.
It is thought that the brain recognises holding the hand as a reward as therefore makes the pain easier to handle.
Do you think holding your partners hands would be enough to reduce the pain of child birth?
The small study only included 20 couples, but the women who held their partner's hand experienced half the pain.
Lead author of the study, Dr Pavel Goldstein from the University of Colorado, explained: 'I got the idea for this study in the delivery room when my daughter Emily was born. Hand-holding was very helpful for my wife.'
For the experiment, the women were subjected to pain in one of her forearms in four different scenarios: on her own; in the same room as their partner but not touching; while holding their partner's hand and holding a stranger's hand.
Dr Goldstein revealed: 'We found two people's brains synchronise when they were holding hands, which can have an analgesic effect when one is suffering pain. It may be that empathy is transferred through touch.'
So if you are expecting a baby and want to reduce the pain you feel naturally, try giving your partner's hand a squeeze. Just don't squeeze too hard -you'll want to make sure their hands are fully functional once the little-one arrives so that they can quite literally lend a hand!
Did you squeeze your partner's hand when you gave birth? Did it help with the pain? Let us know in the comments!
Trusted, informative, and empathetic – GoodTo is the ultimate online destination for mums. Established in 2007, our 15-year-strong archive of content includes more than 18,000 articles, 1,500 how-to videos, and 7,000 recipes.