School closures: How to check if your child's school is closed today
Are you trying to find out if your child's school is closed because of the snow? Follow our simple steps to help you search for schools closed in your area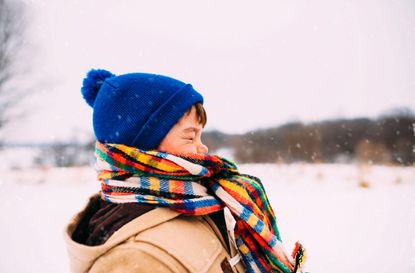 We all know how difficult life can be as soon as a bit of snow starts to fall. All of a sudden everything grinds to a halt and getting anywhere seems to be impossible.
If the snow and cold weather has caused icy conditions, then you may be experiencing some disruption with your child's day at school day. We've compiled a guide on how to deal with school closures and the best way to check to see if your child's school is closed.
Is your child's school is closed?
1. Check the school's website: They may have put a note up (but check the information is up to date).
2. Check your local council's website: They often list schools that are closing because of snow. If you don't know the website for your local council, use this page from the government's website (opens in new tab) to enter your postcode and find it, then follow the school closures link.
3. Listen to the radio: Your local station might list school closures.
4. Ring around other parents: It's worth checking if any of your friends know.
Are there any traffic problems?
Snow and icy weather can obviously cause huge traffic problems, so if the weather is bad in your area, check before you travel. Although councils do their best to grit the roads, they're not always able to get around all the roads in time and one accident can cause traffic jams for hours.
If you're going out in the car when it's snowy, make sure you have plenty of warm clothes, food, drink and a fully charged mobile phone with you.
You can use these websites to find out if there are travel problems due to snow in your area:
* BBC Travel (opens in new tab) has up-to-the-minute travel info. * RAC.co.uk (opens in new tab) will keep you informed on road closures and travel problems.
41 ways to entertain your kids (opens in new tab)
If you do get snowed in with your little ones, there's plenty you can do to keep them entertained once they've had enough of watching TV. Why not try baking together or encourage them to use their imagination and put on a play? It'll keep them busy for hours...
Is your child's school closed today? Do you have any activities planned? Head over to our Facebook page and let us know!
Gemma Chandler is a lifestyle writer specialising in kids' educational media across a range of topics including nature, history, science and geography across digital, print, social media and video channels. She joined Creature & Co. at 2015, shortly becoming Digital Editor of National Geographic Kids magazine.