Bake Off 2017: GBBO start date CONFIRMED
Excited about The Great British Bake Off 2017 already? Here's everything you need to know about the show, including the new faces joining the team...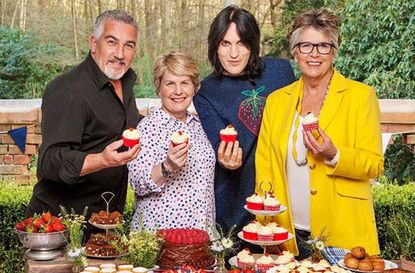 The Great British Bake Off will be back on our screens this Autumn after moving from the BBC to Channel 4, and we couldn't help but look into the latest news.
With new faces, new formats and a whole new tent-full of bakers, there's plenty to talk about.
One of the biggest announcements was that Prue Leith would join Paul Hollywood in the tent in this year's edition of the show. Restaurateur and food writer Prue was confirmed as the new Bake Off 2017 judge earlier this year, replacing baking legend Mary Berry.
The new hosts of the show have also been confirmed with the unlikely duo of Noel Fielding and Sandi Toksvig teaming up to replace Mel and Sue.
Comedian Jo Brand has also been announced as the presenter of the show's spin-off, The Great British Bake Off: An Extra Slice.
Jo, who describes herself 'as a completely mediocre baker... but lover of all things spongy and tarty', says she's excited to be involved in Bake Off.
'I am really looking forward to another Extra Slice and all the fun and frolics that brings', she said.
But what else has been going on? Here's everything we know so far...
Bake Off 2017: When is the start date?
Ready your KitchenAids, because the start date for the Great British Bake Off has been confirmed! The glorious news was confirmed on social media, whilst also giving us a tantalising glimpse of the new tent.
Channel 4's first ever series will be hitting our screens on Tuesday, August 29 at 8pm.
Bake Off 2017: the first trailer
After months of anticipation, the first glimpse of what the new version of Bake Off will look like has emerged, in the form of its first trailer.
Posted to Bake Off's official Twitter account, the 57 sec clip features some of our favourite bakes and pastries singing (yes, singing) Paul McCartney's We All Stand Together.
So even though this is the show's first trailer for the 2017 edition, we still haven't been allowed to take a peek inside the tent and see the new judges and presenters at work. The premiere date is also yet to be announced.
Fans were not that keen on the quirky video, with some even calling it 'disturbing' and 'creepy'.
One fan of the show wrote: 'What have they done!!! 💔💔💔', while another wrote 'Wow. Yea, this is no longer BBC/PBS. I wasn't sure if I'd check out the new version and this pretty much sealed the deal. Nope.'
Others said: 'Wtf is this?!! This is the thing of nightmares! The BBC would never do this 😫'; and 'This is just disturbing and creepy 😖'.
Some were excited to have the show back however: 'Can't wait to see Noel Fielding on this. Great casting 😻'
Bake Off 2017: What will the tent look like?
The famous Bake Off tent will be just as you remember it when the new series starts on Channel 4 in the autumn - and Channel 4 has decided to maintain the 'integrity' of the series by deciding not to offer advertisers product placement in the show.
A source close to Love Productions, the show's maker, told the Guardian: 'The choices made by the bakers and the judgments given by the judges are at the core of the show and need to be free from outside influence.
'The integrity of Bake Off is sacrosanct to Love. Bake Off has always been made with documentary sensibilities, so the notion of product placement is not a natural one.'
Even though the Mel and Sue will be replaced by Sandi Toksvig and Noel Fielding, and of our beloved Bake Off judge duo, only Paul Hollywood will appear in the new series, some key ingredients to the show won't be messed with.
'The Bake Off tent will look exactly as it always has when it airs on Channel 4 for the first time later this year,' said Jonathan Lewis, head of digital partnership innovation at Channel 4.
Kitchen cupboard staple Lyle's golden syrup and Dr Oetker, the baking product maker, will be the show's first sponsors.
The show's new format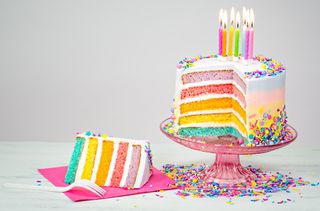 There are rumours a-plenty when it comes to the look and feel of Channel 4's brand new Bake Off so we couldn't help but investigate the latest developments.
Most recently Channel 4 bosses have said that the new format will take on a 'modern' edge with the channel's executive Jay Hunt commenting that the levels of talent would be top-notch this year too. 'This is Bake Off but with an extraordinary, high calibre of contributors,' she said.
Speaking about giving this series its own feel Jay that the show had 'a new tone to it', 'a new comic riff to it' and she felt it would come across as 'modern and future facing.'
Some sources have reported that this new modern feel means saying a fond farewell to the pun-heavy presenting style of Mel and Sue, which could mean no more 'soggy bottom' jokes.
And those worried about the loss of a well-loved team might take comfort from reports that the stars of this new series have 'fantastic chemistry'. Having watched an episode being filmed Jay Hunt added that she came to the conclusion that the 'chemistry is fantastic' in the tent.
'The calibre of the baking this series is absolutely jaw-dropping. Bake Off is mostly about the bakers and the most striking thing this year is the sheer calibre of the bakers... and what they are pulling off.' She added
Other format changes come by way of extra Bake Off Fun. The new series of the show is set to premiere later this year, but it has been announced that it will return during the festive period with not one, but two Christmas specials.
Details of the festive specials are yet to be revealed, and it remains unclear if they will feature celebrity contestants or members of the public.
As well as the Christmas specials, Channel 4 recently announced that the show will now be 75 mins long. The BBC reports the show will have an extra 15 minutes for fans to enjoy, not including the advert breaks.
Who is Prue Leith?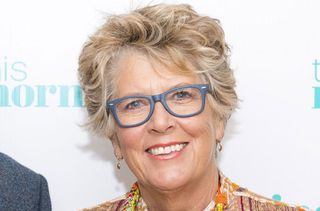 Prue is a renowned food columnist and before the news of her appointment was officially confirmed, a source told The Sun why the former Great British Menu star had been picked to succeed Mary in this year's edition of the baking show.
'Both are from similar backgrounds, so hopefully viewers will be accepting and give Prue a chance to win them over', a source told the paper.
'Following in Mary's footsteps is a big challenge. But the producers are confident that Prue has all the attributes.'
Who is Noel Fielding?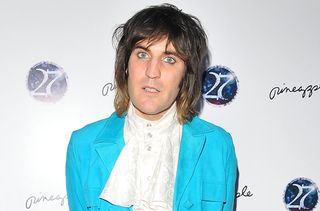 Noel Fielding shot to fame in the noughties with his hit BBC3 comedy show, The Mighty Boosh, but you may also recognise him from panel shows including Never Mind the Buzzcocks and The Big Fat Quiz of the Year, or from his time spent playing the character of Richmond in The IT Crowd.
'GBBO is one of my favourite shows. I've always loved brightly coloured cakes and Sandi Toksvig so this is a dream come true for me! It's basically the double,' funnyman Noel said of his new Bake Off role.
Who is Sandi Toksvig?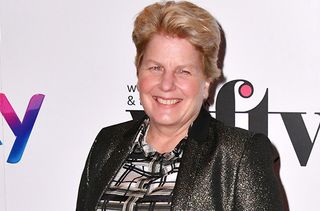 You'll also know Noel's new partner-in-crime Sandi from her comedy work - she's appeared on Whose Line Is It Anyway?, Mock the Week, and Have I Got News for You, and in 2016 took over from Stephen Fry as the host of QI.
Sandi was full of praise for her new co-host, saying: 'It is an extraordinary honour to part of this national treasure of a show. Noel Fielding is one of the nicest guys in show business.'
'The first time I met him I felt like I had met a rather wayward cousin whose take on the world made me laugh. The only down side is that he has much better dress sense that I do. I spend my daytimes on Channel 4 already so it will be a treat to be there in the evenings. I am so delighted to be working with Love Productions and Channel 4 on this best of British show.'
Paul seems pretty chuffed with the news too!
'I could not be more delighted by who will be joining me on the show,' he says. 'Prue is a hugely respected culinary legend and Sandi and Noel are warm and utterly hilarious. I cannot wait to get back in the tent with the bakers.'
After all the Bake Off drama last year with the show being bought by Channel 4 and our favourite hosts, Mel and Sue, and judge Mary throwing in the towel, we've been on the edge of our seats waiting to hear what this year's instalment has in store.
Channel 4 have now been given the green light to start filming the new series for 2017 despite their original plan of holding off until 2018, following the channel move.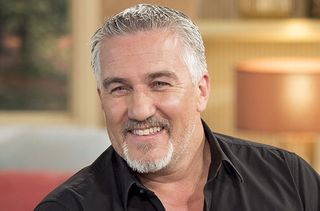 Who can apply for Bake Off?
Applications are now closed for The Great British Bake Off 2017, but here's how those who've applied did it...
Amateur bakers who think they've got what it takes have to fill out a few boxes for their chance to compete in the eighth series of the competition.
Usually the eligibility criteria includes being over 16, having no formal food qualifications and of course not being a professional baker (which they say refers to the preparation and oven cooking of flour-based goods such as bread, cakes, pastries, pies, tarts, and biscuits).
If applicants pass the above terms with flying colours then they have to supply pictures of their best treats, as the team at Love Productions have included a section for applicants to upload pictures of their best bakes.
After that they have to answer a series of questions on experience and ability, like how long they've been baking for, when they started baking seriously, how they learned how to bake...
What happens if you get through the first stage?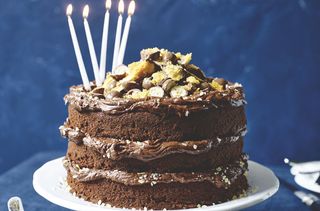 According to reports from previous years it's a long process, with applications kicking off in January and filming typically starting five months later, in May. If you're shortlisted producers will most likely give you a call to chat through your answers in more detail before inviting you for a face to face interview if they like what they hear.
At this stage you'll be asked for your first edible application! Previous contestants have confirmed that it's here the producers like to see a couple of bakes - one sweet and one savoury - from star baker hopefuls.
If you think that sounds straightforward then the final round is surely enough to strike fear into the heart of anyone passionate about pastry - a blind technical challenge. Yep, after being narrowed down again, the pool of hopefuls are put together in a commercial kitchen to complete a surprise technical challenge. The purpose of this is to not only gauge your ability, but also to see how you perform while being filmed, so remember to stay calm, cool and collected - and be yourself!
Finally, if you've been successful in the pre-bake-off tent producers usually give you a call to let you know.
What's the prize for winning Bake Off?
If you've got high hopes of reaching the finals you might be intrigued to know what the Bake Off Prize is. Well, the truth of the matter is there's no big cash sum or fancy baking deal, but there has been the coveted glass cake stand trophy, as well as a nice big bunch of flowers from the judges in previous years.
Winners are also predicted to make a cool £1million from endorsements and book deals following the show, so not too bad after all!
Parenting advice, hot topics, best buys and family finance tips delivered straight to your inbox.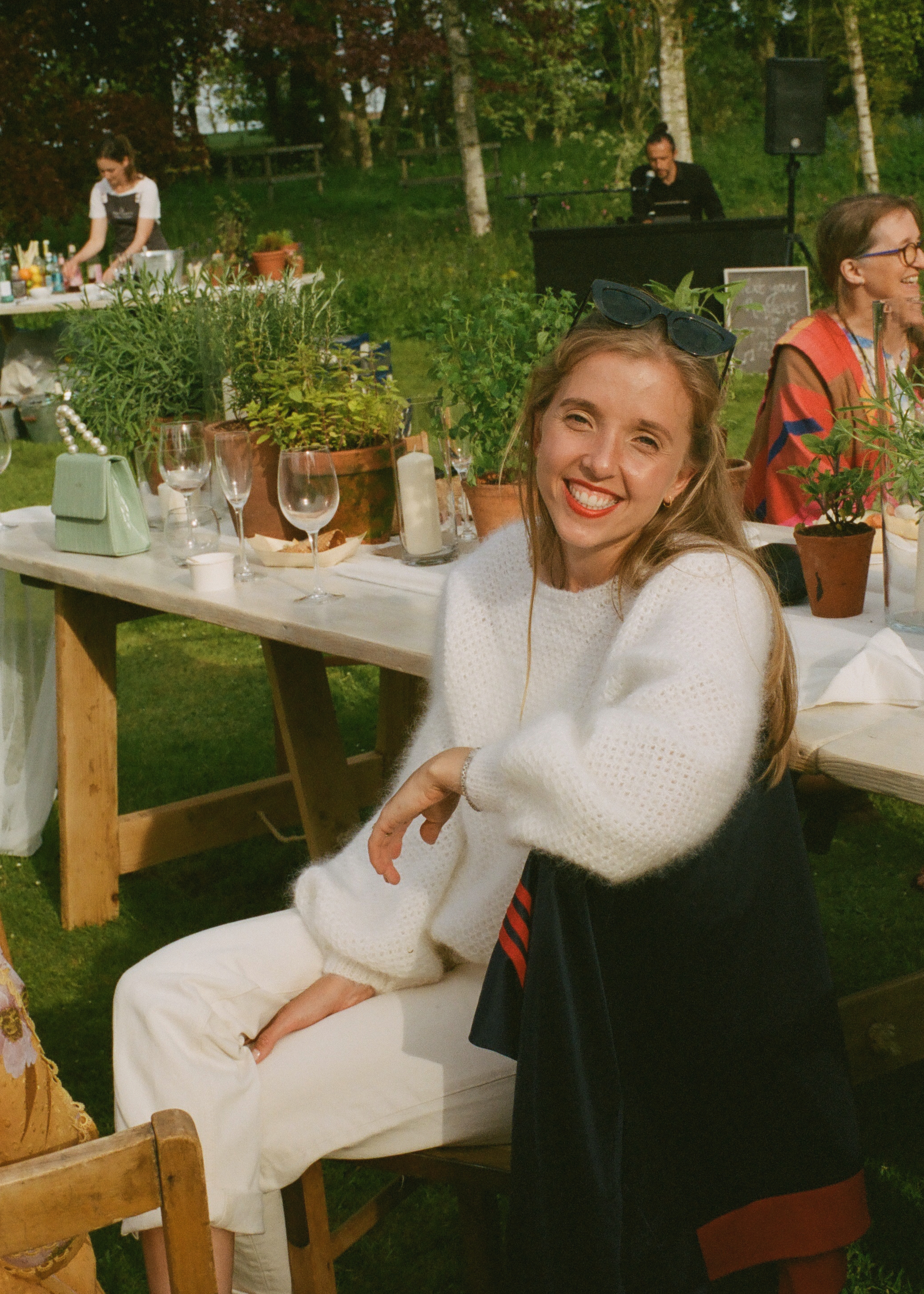 Rosie is an experienced food and drinks journalist who has spent over a decade writing about restaurants, cookery, and foodie products. Previously Content Editor at Goodto.com and Digital Food Editor on Woman&Home, Rosie is well used to covering everything from food news through to taste tests. Now, as well as heading up the team at SquareMeal - the UK's leading guide to restaurants and bars - she also runs a wedding floristry business in Scotland called Lavender and Rose.