Co-op will start selling food past its best before date in efforts to cut down waste
The items will cost just 10p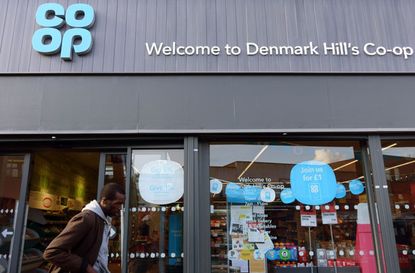 GoodTo newsletter
Sign up to the GoodTo Newsletter. You can unsubscribe at any time. For more information about how to do this, and how we hold your data, please see our privacy policy
Thank you for signing up to . You will receive a verification email shortly.
There was a problem. Please refresh the page and try again.
Co-op is the first supermarket to start selling food past its best before date in efforts to cut down waste.
The retailer is the first in the UK to make food past its due date available to buy in their shops, following a successful trial in 14 of their shops.
Not only will the measure avoid the waste of least two metric tonnes of food every year from its 125 stores nationwide, which would otherwise be burned or dumped, it could also save you a lot of pennies when it comes to your weekly shopping.
The items will be available to buy for just 10p each, and will remain on the shelves for a month past their 'best before' date.
The products in Co-op's new initiative against food waste include only products that are safe to eat after their 'best before' date, like tinned goods, packed and dried food.
Products that have a 'use by' date, like fresh meat or fish, will not be included as they may pose a health risk if consumed past their 'use by' date.
Speaking about the initiate, joint chief executive at the East of England Co-op, Roger Grosvenor, said: 'We are committed to reducing waste in our business. During our trial we found our 10p items went within hours of being reduced, sometimes quicker.
Co-op will be selling discounted products for just 10p
'The vast majority of our customers understand they are fine to eat and appreciate the opportunity to make a significant saving on some of their favourite products.
'This is not a money making exercise, but a sensible move to reduce food waste and keep edible food in the food chain. By selling perfectly edible food we can save 50,000 plus items every year which would otherwise have gone to waste.'
Co-op's new measure comes after waste agency Wrap warned that a third of the UK's 2 million tonnes of annual food waste is caused by confusion over date labels.
The organisation urged for more 'use by' labels to be replaced with 'best before' in products that despite not being as fresh, can still safely be consumed after.
An example used by Wrap is milk labels, which typically say milk keeps for three days in the fridge after it's opened, when it can actually keep far longer.
Would you buy discounted products that are past their 'best before' date? Let us know in the comments!