Retro Campino sweets are back and fans are VERY excited
Missed them?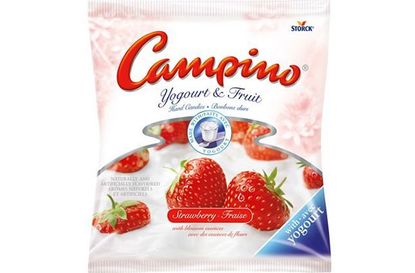 Campino sweets might have been discontinued in the UK years ago, but there IS a way you can get your hands on them.
Characterised by a distinctive swirly red and white design, they were extremely popular in the nineties and early noughties.
While they've sadly not been available to pick up at supermarkets for a number of years now, turns out they can still be purchased on Amazon.
And in news that will certainly delight sweet-toothed individuals up and down the country, the online retailer doesn't just stock the classic strawberry and cream flavour so many will associate with their childhood.
Nostalgic shoppers can also snap up bags boasting peach and cherry versions too.
There are a couple of slight catches though - the first being that a packet will set you back around £7.
Secondly, you might have to wait a while to enjoy the retro hard-boiled sweet as they have to be shipped from America.
Image: Amazon
Price and delivery delays aside, we're sure it won't come as a surprise when we tell you that the discovery has gone down a storm with confectionery fans.
One said: 'I NEED THESE SO BAD, they stopped selling them in the UK years ago and are hands down the best sweet on this planet', while a second commented: 'Omg yes love these v exciting'.
A third also wrote: 'I have to have these back in my life I miss these so much they were my all time favourite sweet'.
The revelation is also set to delight a number of users of the social networking site who recently gushed about missing the tasty treat.
'Would do anything for one of those Campino sweets again,' mused one.
Another pondered: 'Why did they have to discontinue Campino sweets?'
Back in 2002, Campino came under fire after excessive levels of E numbers colouring additives were found in a sample of the orange and cream flavoured sweets.
'We are pressing the European commission for change so consumers can be fully aware of what is in the food that they eat,' the Food Standards Agency said.