Sainsbury's are about to unveil a BIG change in their stores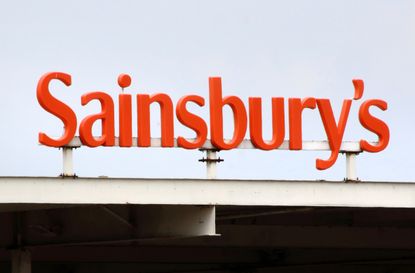 (Image credit: SOPA Images)
The fruit and veg aisles are staples in a weekly shop, but supermarket Sainsbury's have just announced a big change - they are scrapping their plastic bags starting from next week.
From 30th September, shoppers will no longer be able to get plastic bags to place their fruit and veg in.
Instead, they'll be encouraged to bring their own, or pay a 30p charge for a reusable carrier.
Their new reusable carriers are drawstring bags, which are much more environmentally friendly than single use plastic bags. And on the plus side, you can use them again and again!
Read more: Woman blames Sainsbury's for burnt cottage pie after she microwaving it for 45 minutes
Sainsbury's also have plans to remove plastic bags from their bakery, but will instead offer free paper bags for all of your bread, cookies, cakes, and other delicious goodies. Handy if you want to grab a pre-work breakfast...
These changes will be rolled out across all Sainsbury's stores across the UK, around 600 in total. The supermarket has a goal to reduce 50 per cent of its plastic use by 2025.
A statement via Sainsbury's News Instagram reads: 'We urgently need to reduce society's impact on the planet and drive change across our industry. That's why we've committed to halve our use of plastic packaging by 2025. It's a bold ambition and it's going to take collaboration and co-operation from the whole industry to make this happen.
The supermarket then invites people to contribute, adding: 'We want to hear from anyone with a great idea to help reduce plastic packaging- follow the link in our bio to submit your ideas.'
They are also trialling replacing plastic sleeves on flowers with recyclable paper, across 167 of their stores. This will run for three months and hopefully be successful enough to become a permanent thing.
To further reduce their plastic use, Sainsbury's are also no longer using plastic bags for home deliveries. From 1st October, you'll only be able to order online shopping to arrive in crates.
According to The Sun, the supermarket has confirmed that delivery costs will not change once the plastic bags have been scrapped.
A spokesperson for Sainsbury's has said: 'We're serious about reducing plastic, as evidenced by the ambitious commitments we have made as a business this year.
'The removal of plastic bags from online grocery deliveries is just another example of how we are working to achieve our wider goals.'