Tesco launches Indian meal deal with two mains and sides - and it's only £5!
When the weekend hit it's always nice to treat yourself to a takeaway.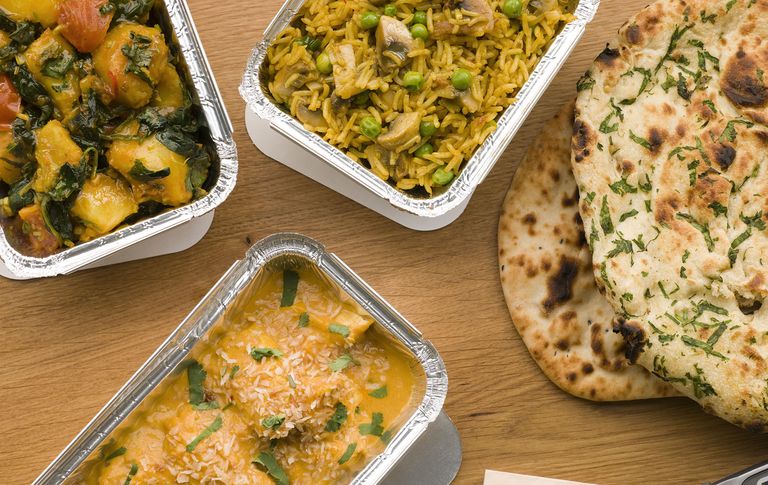 (Image credit: Getty)
When the weekend hit it's always nice to treat yourself to a takeaway.
You don't have to go through the effort of looking up a recipe, shopping for all of the ingredients and then getting home and spending hours in the kitchen whipping up a nice meal.
Not to mention there are no dirty pots and pans to wash up when you're done.
Read more: How to have a healthy takeaway (opens in new tab)
All you need is a menu, a phone and stellar TV line-up for the evening.
But, splashing out on a weekend takeaway is not always the nicest on your bank account.
Especially if you're ordering for a whole family, you could rake up a bill as high as £60 (or more if you're particularly hungry).
Read more: Cheap takeaway alternatives to save your family money (opens in new tab)
So one reliable supermarket is giving you a way to enjoy all of the perks of a Saturday night takeaway, without the price tag to go with it.
Leading supermarket Tesco has introduced a bargain meal deal on their Indian ready meals.
Usually £9 for two main meals and two side dishes, you can now get the whole shebang for only £5.
And seeing as single main meal is usually £3.50, that's massive saving you'll be making if you decide to take advantage of this deal.
On the menu is Tesco Chicken Tikka Masala 460g, Tesco Indian Lamb Rogan Josh 460g and Tesco Chicken Jalfrezi 460g.
To munch on alongside that you can choose from Tesco Indian Chicken Pakora 150g, Tesco Indian Saag Aloo 300g, Tesco Indian Tarka Dahl 300g, Tesco Indian Vegetable Samosa 278g and Tesco Indian Mushroom Rice 270g.
You can take advantage of the deal in stores across the country, but unfortunately you can't get it on the retailer's website.
But if you are an online shopper, their Indian meals for one (which include a portion of rice) are on offer from £3.50 down to £2 each, or if you opt for the smaller size you can get three for only £6.
Weekend takeaway sorted!
Aleesha Badkar is a lifestyle writer who specialises in health, beauty - and the royals. After completing her MA in Magazine Journalism at the City, the University of London in 2017, she interned at Women's Health, Stylist, and Harper's Bazaar, creating features and news pieces on health, beauty, and fitness, wellbeing, and food. She loves to practice what she preaches in her everyday life with copious amounts of herbal tea, Pilates, and hyaluronic acid.