Mum creates petition to get Turkey Twizzlers back into school lunches - but do you agree?
Turkey Twizzlers haven't been seen on a school lunch menu since 2005 after a successful campaign by Jamie Oliver to have them banned.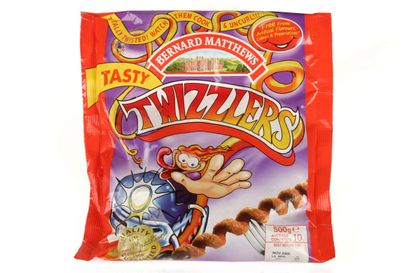 Turkey Twizzlers haven't been seen on a school lunch menu since 2005 after a successful campaign by Jamie Oliver to have them banned.
But now, 13 years later, a mum is fighting the ban and has launched an online petition to bring them back from obscurity – and she's already racked up over 11,000 signatures of support.
Kirsty Rogers, who created the petition, wrote on the Change.org appeal: 'I used to live off turkey twizzlers used to make sure my mum stocked up lol. But to think my kids will never experience the taste of them makes me want to get this petition as far as possible. So come on u twizzlers lovers get signing.'
Kirsty's goal is 15,000 signatures, which is already close to being completed.
Many people appear to be in favour of resurrecting Turkey Twizzlers, if only to spite chef Jamie who they appear to still be angry at for having them banned in the first place.
One person hoping to have the 90's treat back on the shelves said: 'It's about time they brought turkey twizzlers back. Not sure why anyone listened to Jamie Oliver in the first place. We should be able to eat what we want'.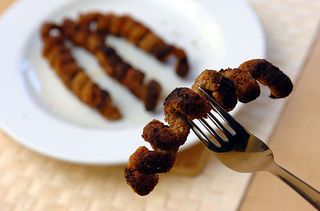 Another agreed, writing: 'There's a petition to bring turkey twizzlers back loool the only food worth the heart attack.'
But others are firmly against the idea of letting their children eat what they think is an 'awful' snack.
One said of the petition: 'Oh God no they tasted awful! Worst day of the week at school when they came out I hope my future kids don't have to endure these awful things haha xx'.
Another added: 'Tried once and never again. I wouldn't even give them to my dog!!! And I'm not even joking!!!!'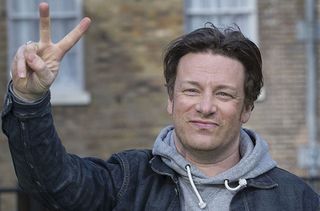 And a third said: 'Must be the only person who disliked turkey twizzlers and was glad when they disappeared from the School lunch menu....'
Back in 2005, Jamie campaigned against having Turkey Twizzlers on the menu for school lunches as part of his Channel 4 series Jamie's School Dinners.
Turkey Twizzlers were shown to contain just 34 per cent of turkey among its 40 different ingredients which included water, pork fat, rusk, wheat starch, sweeteners, vegetable oil, additives and various colourings and flavourings.
Jamie won his argument and that same year Turkey Twizzlers were removed from school lunch menus – and despite the company lowering the levels of fat and salt in their products, just a year later they disappeared from supermarket shelves and are no longer available.
Managing director of Bernard Matthews, the company behind Turkey Twizzlers, David Joll said at the time: 'We have been unfairly treated. Turkey is the least fatty of all meats. The new Twizzlers have only a third the fat level of the average pork sausage, yet you don't hear Jamie Oliver telling people not to eat sausages.'
Only time will tell if Kirsty's petition will put any wheels in motion to bring Turkey Twizzlers back.
As of March last year 'there are currently no plans' to bring the Twizzlers back, according to email correspondence between consumer relations agent Kay Harrison and a fan, which was shared on Twitter earlier today.
What do you think of the debate? Would you want to see Turkey Twizzlers make a comeback? Head over to our Facebook page and let us know in the comments!
Parenting advice, hot topics, best buys and family finance tips delivered straight to your inbox.
A Freelance Writer and Content Editor, Jenni has been working on the women's lifestyle team at TI-Media on and off for over three years. She writes about your favourite celebrities and TV shows so you never miss an update. Jenni also writes beauty news and features - so for all of your skincare and make-up needs, drop her a line.