If you're looking for a special chicken burger recipe, this is the one! With lime and lemongrass, celeb chef Bill Granger's chicken burgers taste a lot different from other chicken burger recipes - perfect if you're looking to shake things up for your summer BBQ. This recipe uses minced chicken, so you can make delicious burgers yourself and adjust the taste exactly to your liking. Bill Granger adds the lemon and lemongrass to the ground chicken to give it a zingy taste that goes brilliantly with the chicken and coriander. This chicken mince burger is especially good if you or anyone in your family suffers from allergies, as you can adapt the recipe easily. Serve this lovely burger recipe with mint and coriander for a tasty BBQ recipe.
Ingredients
600g (1lb 5 oz) minced (ground) chicken
1 onion, finely grated
85g (3oz) fresh white breadcrumbs
1 garlic clove, crushed
1 lemongrass stalk, white part only, finely chopped
2tbsp chopped fresh coriander (cilantro)
2tsp finely grated lime zest
1tbsp fish sauce
2tsp caster (superfine) sugar
To serve
Soft rolls
Lettuce leaves
Fresh mint and coriander (cilantro) leaves
Chilli sauce
Spicy slaw
Method
Put the chicken mince, onion, breadcrumbs, garlic, lemongrass, coriander, lime zest, fish sauce and sugar in a large bowl and mix together well with your hands.
Shape into 6 patties, then cover and refrigerate for 30 mins.
Pre-heat a barbecue or chargrill pan and brush with a little light-flavoured oil such as grapeseed or canola. Cook the patties for 4 mins each side or until cooked through.
Serve on soft rolls with lettuce, mint and coriander leaves and chilli sauce. Great with spicy slaw.
Top Tip for making Bill Granger's Thai-style chicken burger
Bill's tip: 'If your butcher doesn't have any chicken mince, you can buy boneless thighs and mince them yourself in a food processor.'
Parenting advice, hot topics, best buys and family finance tips delivered straight to your inbox.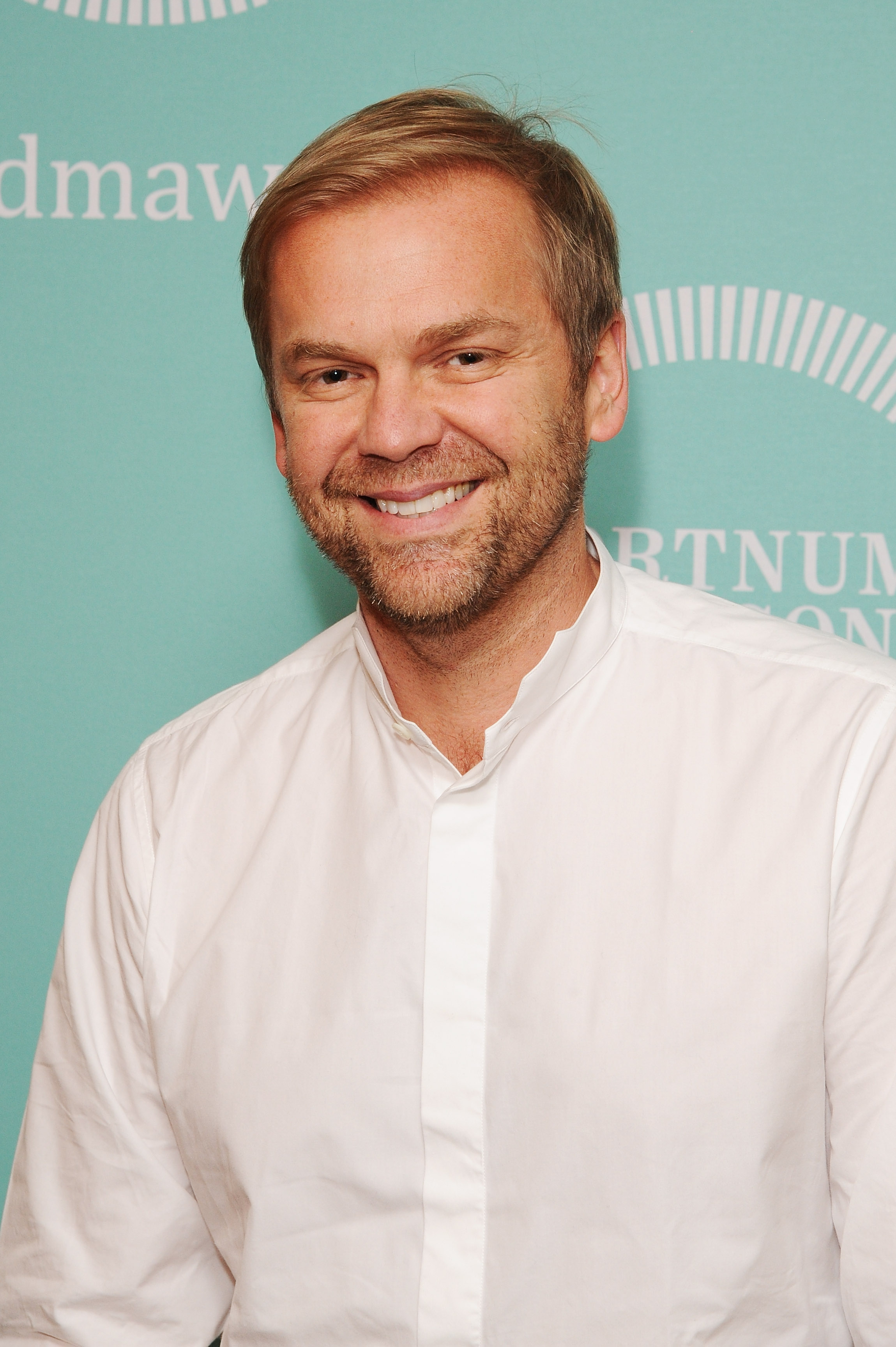 Australian chef, food writer and restaurateur
Bill Granger is an Australian chef and food writer who started his early career training as an artist in Sydney but his passion slowly moved to food and he became a self taught chef. By 1993, Bill decided to open his first restaurant, Bill's, in Sydney, that serves legendary breakfast. By 1996, he had opened two restaurants in the city which were both huge immediate successes, creating a name for himself as one to watch in Australia's food industry. Since then Bill is now the brains behind worldwide restaurant chain Granger & Co. with restaurants all over London, Australia, Tokoyo, Seoul and Hawaii and has written 11 best-selling cookbooks and recorded five cookery series, where he explores the produce, cuisines and locations across the world. It is apparent that Bill's sunny, relaxed approach to food is one of the reasons for his popularity across the world and also his love for making recipes that are hearty as well as super quick and easy to follow. Like the sound of Bill's recipes? Check out our Bill Granger recipe collection.