40 skincare tips
How to get perfect skin with 40 simple suggestions including advice for spot-prone skin, dry patches, wrinkles and lots more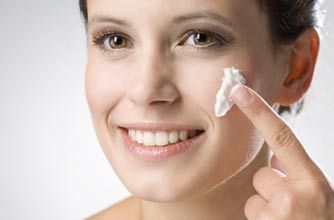 (Image credit: Rex)
How to get perfect skin with 40 simple suggestions including advice for spot-prone skin, dry patches, wrinkles and lots more
Few of us are blessed with blemish-free, wrinkleless, soft, supple skin. It's something most of us need to work on, so if you're keen to find out how to get perfect skin, then keep reading to find out 40 easy ways towards that clear, youthful complexion you've been dreaming of.
There are so many lotions, potions and old wives tales about skincare out there, and it can be confusing to be surrounded by so many different messages. But stick with us and we'll lead you through the maze to an easy, affordable, day-to-day routine that will give your look a real boost.
From the importance of using a toner to how to apply your serum, we've spoken to some of the industry's leading experts and compiled the best tips you need to find the right products to use on your skin, plus, lots of tricks of the trade to make sure you're getting the best out of them.
As well as de-mystifying beauty products, we've got loads of advice about diet and general physical and mental health. Your skin will benefit from being treated properly from the inside, too, so make sure you give your skin the full makeover treatment.
SPF protection
Sunscreens are especially important for your face as the skin is much more sensitive and is always on show. Opt for face creams with an SPF of 15 or higher.
Best ingredient for acne
If you have oily, spot-prone skin, opt for products that contain Salicylic Acid as this helps to unblock the pores and clear skin.
Dr Sue Mayou from Neutrogena
Try Neutrogena's Visibly Clear Pink Grapefruit Oil Free Moisturiser, £4.99, available at boots.com (opens in new tab) if you're suffering with a breakout.
Overnight SOS
It is important to apply a night cream every evening, after cleansing and toning your face, as this will keep your skin hydrated and can help to boost cell renewal, keeping you looking younger. A good night cream should leave your skin feeling soft and supple when you wake the following morning, not dry and tight.
Jane Calderwood, Beauty Therapist at Champneys
Why exfoliate?
The first step to creating perfectly flawless skin is to remember to regularly exfoliate. This should be carried out once to twice a week. Exfoliating removes the dull dead skin cells and reveals brighter, glowing skin. By exfoliating, you boost circulation and cell regeneration as well as increasing the absorption of other products into the skin, including your moisturiser! You will also create a smooth and more even surface for your make up to be applied to.
Marie McKeever, Clarins Head of Treatment Development
5 Minute radiance booster
Every few days, after cleansing and exfoliating, use a face mask to brighten, or hydrate, or clarify your skin. Smooth a layer of your chosen mask over your face, avoiding the delicate skin around your eyes, and then relax for a few minutes while it does its job. The mask will help replenish skin and de-stress it!
Even if you don't have long, Good Things' Five Minute Face Mask, (£5.99) with superfruit goji berry and avocado extracts, will do a great job at brightening and reviving your skin in five minutes flat.
Alice Hart-Davis, creator of Good Things
Removing your eye make-up
Apply to 2 cotton pads (one for each eye) and sweep down the lashes and out over the eyelids from the inner corner of the eyes towards the temples. Use gentle sweeping movements - try not to rub or pull the skin, as this can damage the delicate skin around the eyes and cause premature ageing.
40 winks
Sleep or lack of it can seriously take its toll on our skin. Try and get 6 to 8 hours a night to help keep the dark circles at bay!
Now wash your hands
Avoid touching your face too much as this can spread bacteria and always apply makeup or face creams with clean hands.
Dr Susan Mayou, Consultant Dermatologist at the Cadogan Clinic in London
Chocolate debate
There's been much to-ing and fro-ing about whether chocolate causes spots. A recent survey done in the US where 10 men ate a big bar of Green & Blacks chocolate everyday for a week showed a huge increase in acne. While most of us wouldn't eat that amount so regularly, we've concluded that it's all in proportion and a healthy balanced diet is key to good skin!
Cleansing sensitive skin
If your skin feels tight and rather uncomfortable after cleansing, this can be a sign that the product is too harsh for your skin and that it is actually stripping away your natural moisture. Using an oil-based, non-stripping cleanser will make a massive difference, especially during winter or on sensitive skin, as it will help to remove dirt and impurities but leave skin feeling super soft and hydrated.
Janet Palmer, the Sanctuary Senior Spa Therapist
If you have sensitive skin, check out the Sanctuary's Cleansing Oil (opens in new tab) (£12.99) - while it's expensive, you only need a small amount and you will see the difference straight away.
8 glasses a day
It's a classic skincare tip, and a results driven one. Drinking the recommended 6 to 8 glasses of water a day helps keep your skin hydrated and radiant.
Why use a toner?
Most of us skip on the toning stage of our beauty regime because, well, it seems pointless. However, it is a skincare essential because a toner removes excess oil and rebalances skin as Jane Calderwood, a beauty therapist at Champneys spa explains, 'toning helps to remove any final traces of cleanser and refines pores, giving a nice even surface on which to apply your moisturiser.'
Lotion or cream?
Opt for a lighter lotion (rather than a heavy moisturiser) for your face and neck during the summer to help keep skin soft and pores unblocked. In the winter go for a richer, thicker cream as the cold weather can take its toll on our skin and leave it feeling dry and windswept.
Eye cream know how
The skin around your eye is much thinner and therefore more sensitive, so using an eye cream is absolutely essential. Your eyes are like onions, soaking up moisture for the areas around them, so using a hydrating eye cream from as young as 20 years is good for keeping crows' feet at bay.
Whatever your age, the product should only be applied to the bony area above and below your eye and not directly onto your lids or along your lash lines, as product can then work its way into the eye.
Extra moisture boost
Face masks are a more concentrated version of your day cream, but if you're in need of a serious boost of moisture, try applying a rich serum underneath a face mask. Press the serum into your skin and then pat the face mask on top, this will help push the product into your skin further.
Smooth exfoliation
If you can, opt for an exfoliator which uses jojoba beads. These beads are a great natural exfoliator as they are perfectly rounded with no sharp edges, which give skin a smooth exfoliation. Jagged edges can damage your skin and cause small scars which in turn can create premature wrinkles.
Cleansing technique
Using the palms of your hands and your fingertips, work your cleanser over your face and neck. Use circular movements to work the product into the pores and make sure you cleanse all the way out to your hairline and don't forget your neck.
Cleansing Cloth Tip
Using a cloth to remove your cleanser acts as a gentle exfoliation, to sweep away dead cells from the surface of your skin.
Alice Hart-Davis, creator of Good Things
You are what you eat
Jam pack your diet with rich omega oils e.g. nuts, seeds, fish and avocado; these skin friendly nutrients help to support and strengthen your skin cells and promote the healthy development of new ones.
Janet Palmer, Sanctuary Senior Spa Therapist
Which cleanser?
Having a cleansing routine that works for your skin type will help skin settle and achieve balance.
Dry skin: a cleansing cream or balm. Avoid a foaming wash or wipes, as they will dry the skin further. The essential oil to look out for in your cleanser is evening primrose or a blend including evening primrose, it has wonderfully moisturising, conditioning and softening properties.
Combination skin: use a good skin tonic, particularly on oily areas and on dry areas use a balm. The essential oil I think works really well for combination skin is yang ylang, because it can help to regulate the levels of sebum produced by our skin.
Geraldine Howard, President and Co-Founder Aromatherapy Associates
De-stress
As the largest organ on your body and a key part of your immune system your skin has ways of letting you know when you aren't taking care of yourself. Stressed skin can become less supple, less hydrated and more prone to blocked pores.
Linda Papadopoulos, LP Skin Therapy
P.s. Take our stress quiz to find out how stressed you are and how to reduce your stress levels!
Cheap eye make up remover tip
Baby oil doubles up as a great eye make-up remover. Not only is it super cheap, but it is also incredibly moisturising, so it won't leave your skin feeling dry and stripped of moisture.
How often should you exfoliate?
No matter how bumpy your skin might feel, never give in to the urge to exfoliate daily as it will dry out your skin and wash away all of your natural oils and goodness.
Twice a week should be enough to keep your skin feeling soft and smooth, if not try swapping your exfoliator for a peel-based product, which will help open and clear pores.
How to moisturise
When moisturising your skin, spread the product into your palms and then gently sweep your hands over your face. Work from the centre of your face out towards your hairline and ears. Don't forget to moisturise your neck - use upwards sweeping movements with your palms, working from the base of your neck up towards your jaw line.
Jane Calderwood, Beauty Therapist at Champneys
Budget spot zapper
Put Sudocrem on spots before you go to bed to help dry them out - it's a bargain beauty secret that's loved by us and celebs!
What does a serum do?
Serums can be used as an extra way of boosting skin with moisturising and anti-ageing ingredients. There are many different serums available on the market for various skin concerns. A serum should be applied before your day or night cream.
Don't overload sensitive skin
If you have sensitive skin, don't overload it with too many products especially during the summer months and particularly on holiday when our skin is extra-sensitive. Remember less is more! Use mild products that are alcohol and chemical free as these are kinder on the skin and won't strip away its natural oils.
Lilli Gordon, CEO and founder of First Aid Beauty skincare
Puffy eye remedy
If you have woken up with tired, puffy eyes try holding the back of a cold tea spoon onto your eyes. This will help cool and soothe the area around your eyes. Avoid rubbing at all costs as this can irritate them further!
Non-irritant sun protection
If chemical sun creams irritate your skin, look out for ingredients such as zinc or titanium dioxide as these can help protect your skin too.
Amanda Dawson, Jurlique general manager
Exfoliation no-no
No matter how soft or gentle your exfoliator or face scrub is always avoid the area around your eyes. The skin is much thinner and more sensitive and exfoliating could damage it.
Double cleanse