Bernie Nolan loses battle with breast cancer
Singer Bernie Nolan, has lost her long fight with breast cancer at the age of just 52...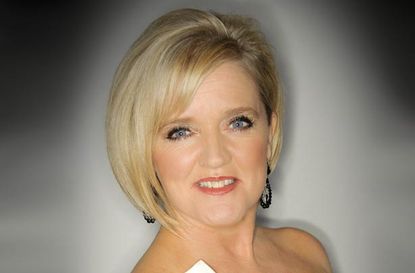 4th July 2013: Bernie Nolan has lost her long battle with breast cancer at the age of just 52.
The former lead singer of The Nolans was first diagnosed with breast cancer in April 2010. She underwent chemotherapy in an attempt to beat the disease and was given the all-clear in October of the same year. Her hair grew back and she was able to get back to a healthy and happy life.
But just 2 years later, in October 2012 she was given the devastating news that the breast cancer had returned, spread to her brain, bones, liver and lungs and was incurable.
In an interview the star gave to Lorrainne Kelly, Bernie said she was determined to fight the disease for as long as possible, saying: 'It can get stuffed... I refuse to sit around like I've got a death sentence.'
Bernie was the third Nolan sister to be diagnosed with breast cancer. Both sisters Linda and Anne, were diagnosed with the same aggressive cancer in 2000 and 2006.
Bernie leaves behind a husband, Steve Doneathy and their 14-year-old daughter, Erin.
A spokesperson for the family gave the following statement: 'Bernie passed away peacefully this morning with all of her family around her. The entire family are devastated to have lost beloved Bernie, a wonderful wife, adoring mother and loving sister, she is irreplaceable. They kindly ask people to respect their privacy at this difficult time.'
We're so sad to hear this tragic news, our thoughts go out to Bernie's family and friends at this difficult time. Please feel free to leave your tributes in our comments section below.
Catching cancer early could save your life, check your breasts
today with our easy guide.
Where to next?
- The link between breast cancer and genetics
- Breast cancer screening advice video
- What you should know about breast cancer
Gemma Chandler is a lifestyle writer specialising in kids' educational media across a range of topics including nature, history, science and geography across digital, print, social media and video channels. She joined Creature & Co. at 2015, shortly becoming Digital Editor of National Geographic Kids magazine.