Revealed: The names of the women who make the BEST wives!
Did you make the cut?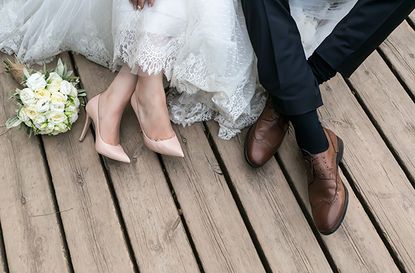 We've got good news for Katies and Sophies - if you're married then you're officially doing a great job.
Now, we're sure all you wives out there are 10/10 on the scale of awesomeness, but somehow we can never resist a good old fashioned list. The latest we've seen is a study by siteopia.com that interviewed 2000 adults to work out the names of women who make the best wives.
Now, we're not sure what constitutes a good wife, but if it's drinking wine and letting the kids stay up late to avoid a fight then we're prettttty sure we make the grade. A spokesman for the study said: 'Every time we hear mention of a name we naturally associate particular values or impressions based on our past experiences.
'It seems certain names tend to crop up more than others when thinking about the qualities of a good husband or wife and the lists no doubt make interesting reading to many.' No doubt, indeed.
Keen to find out whether you've hit the big time? Here's the list of ladies who are supposedly spectacular spouses:
Women's names who make the best wives
1. Katie 2. Sophie 3. Louise 4. Sarah 5. Emily 6. Charlotte 7. Elizabeth 8. Amy 9. Jessica 10. Lucy
If you're an Emma, Nicole or Grace then you almost made the list, which might be of minimal comfort, and as for the rest of us, well, we didn't get a look in. But we didn't want to make it anyway, right?
This list reminds us of a similar one which graded men's names in much the same way - to determine which men's names made the best husbands (opens in new tab). The results were surprising to say the least!
Did you make the cut? Let us know in the comments below if you did! And if you didn't then don't worry - we're not sure the list is very scientific!