Former Brookside and Hollyoaks star Kristian Ealey passes away aged 38
Tributes have been pouring in for the late soap star.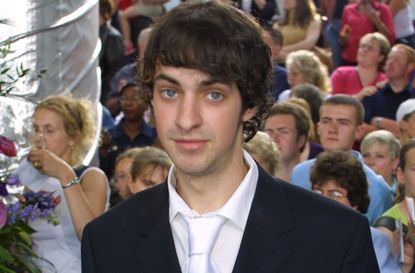 Former soap star Kristian Ealey has passed away aged just 38, it has been reported.
The actor was best known for his role as Matt Musgrove in Channel 4 soap Brookside from 1998 - a character who famously transferred over to sister soap Hollyoaks in 2000. He made a brief return to the show in the 'After Hours' spin-off in 2004, and later went on to have a music career as the vocalist for rock band Tramp Attack in the early 2000s.
The cause of his death has not been confirmed. He is survived by his young son, Jake.
Kristian pictured with Hollyoaks co-stars Marcus Patric and Alex Carter in November 2001
Tributes have been pouring in for the late actor, with many of his previous co-stars paying their respects on Twitter.
Actress Gemma Atkinson, who played Lisa Hunter in Hollyoaks from 2001-2005, said: 'Just awful. What a lovely, lovely man! Had many laughs with him at work back in the day... RIP.'
Kristian's on-screen mother in Brookside, Barbara Drennan, added, 'Stunned to hear we have lost @Smithdownslim. Happiest of memories playing his mum. So young, talented & the sweetest of souls #Brookside xx'
Leon Lopez, who starred as Jerome Johnson in Brookside from 1998-2002 tweeted in response to the news: 'Am absolutely heart broken by the news about @Smithdownslim ! Such a lovely soul! RIP X'
Another member of the Brookside cast, Suzanne Collins, who played Nikki Shadwick, simply wrote, 'Devastated to hear that @Smithdownslim has died. Love to his son Jakey & family#TooYoung #CherishEveryDay #BrookieBratPack'
She later told the Northern Echo: 'He was brilliant to work with, he was loads of fun.'
'He was a fantastic actor, but you should have heard him sing. Musically he was so good, he loved to sing and play the guitar.'
'It's terrible terrible news. He lived for his young son Jakey. I'm so shocked and gutted.'