The Boy Who Could See Demons by Carolyn Jess-Cooke - review
Meet Alex Broccoli. He's 10 years old and lives with his mum in a run down house in Belfast. He has a dog called Woof, eats nothing but onions on toast and tells terrible jokes. Oh, and his best friend is a demon called Ruen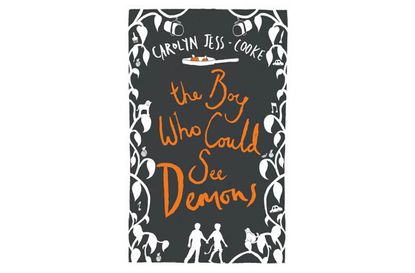 What's The Boy Who Could See Demons about? Alex Broccoli is 10 years old and lives with his mum in a run-down house in Belfast. He has a dog called Woof, eats nothing but onions on toast and tells terrible jokes. Oh, and his best friend is a demon called Ruen.
All Alex wants is for his mum to stop crying and for them to move into a new house that doesn't have mould on the walls. Ruen says he can help, but in return he needs Alex to do something for him. Something bad. Something really bad.
goodtoknow says: This is a brilliant book. From the first page of Alex's diary extracts we wanted to scoop him up, give him a cuddle and make his world a better place. The setting for the story is pretty bleak, but the book manages to be (darkly) funny and (ultimately) uplifting without glossing over the stark reality of life for children who find themselves dealing with mental illness.
It's a quick read as the storyline is hugely compelling and had us racing to the end of the book to find out if Ruen gets his way, but we reckon Alex's charm and strength will stay with us for some time.
Rating: 9/10 You'll like this if you liked: The Curious Incident of the Dog in the Night-time Publisher: Piatkus Publish Date: Out now Buy it now on Amazon (opens in new tab)
More book reviews in the goodtoknow Book Club. Have you read The Boy Who Could See Demons by Carolyn Jess-Cooke? What did you think? Join in with the goodtoknow Book Club by leaving your review in the comments box below.
Where to next?
Rosie Hopkins' Sweet Shop of Dreams by Jenny Colgan - review
The Discovery of Witches by Deborah Harkness - review