Chocolate gifts: The SWEETEST presents for the chocoholic in your life
Think outside the box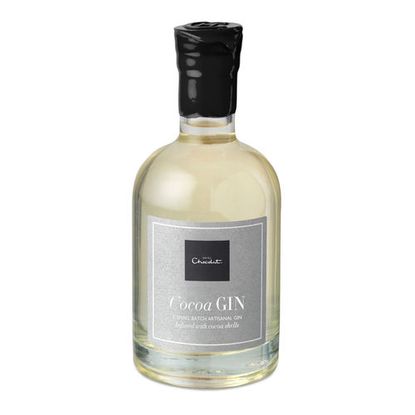 Chocolate gifts are the backbone of all the best celebrations.
Mother's Day? Give us chocolate. Christmas? Give us even more chocolate. Birthdays, weddings and kids parties? You know the drill by now!
However, though our love for the sweet stuff is undeniable and indestructible, sometimes a standard box of chocs just won't cut it, and we need to hunt for more exciting chocolate gifts to satisfy those cravings.
We thought it was time to give chocolate gifting the upgrade it deserves, and so we've rounded up some of the most delectable treats you can buy. Now the only decision you need to make is whether you buy them for your favourite chocoholic, or keep them all to yourself...
These fancy chocolate bars, in Malbec or Sauvignon Blanc flavour, taste great on their own, but are even better with a glass of your favourite vino. Plus, you can pick them up in your local Lakeland!
For chocolate without the calories, try these cocoa infused tea bags from Hotel Chocolat. Teapigs do them, too!
Not only will this glorious Too-Faced palette make your eyes sparkle, it's scented with the smell of chocolate too! Mmmm...
Ever wondered what the molecular make-up of chocolate looks like? Us neither, but it sure does make a pretty necklace charm!
Novelty chocolate flavours are nothing new, but sometimes a brand comes along that we've just got to get our hands on. This breakfast themed bar from Stateside Treat Emporium looks delicious!
For those times when you want to make hot chocolate the main event, these delicious spoon stirrers - made with real milk chocolate stirred into hot milk - make the most indulgent treats (oh, and they come with Smarties!).
The folks at Choccywoccydoodah are true magicians when it comes to making stuff out of chocolate, and this book will teach you all of the tricks of their trade.
The marriage of the two best things literally in the world ever, chocolate and gin, practically has us welling up...
And for the wine lovers among us, Harvey Nicks has you covered with a sweet bottle too.
Basically, booze and chocolate never goes out of style - as this chocolate martini proves!
For the fashionista/chocoholic in your life, this understated tote bag pays perfect homage to the brilliance of the bean.
An indulgent whiff of choc can be almost as delicious as the real thing (we said almost!) so this chocolate truffle candle is a worthy investment.
You can plant chocolate-scented daisies with this cute grow-your-own gardening kit.
Let your kids know you're not up for sharing by storing your favourite treats in this handy crate.
Add some kitsch to your kitchen (or your lounge, bedroom or bathroom) with this quirky wall hanging.
Chocolate has some seriously sensual and seductive qualities - using it as part of a sexy message is a no brainer!
When chocolate for dessert just isn't good enough, this divine pasta makes it the main event. You can have it for pud, too!
They're certainly not at the lower end of the price spectrum, but these chocolate skulls are so exquisitely crafted, you'll want to put them on the mantelpiece, not in the fridge.
Trusted, informative, and empathetic – GoodTo is the ultimate online destination for mums. Established in 2007, our 15-year-strong archive of content includes more than 18,000 articles, 1,500 how-to videos, and 7,000 recipes.