Cold Feet star John Thomson admits he 'toyed with the idea' of suicide during battle with depression
Such a heartbreaking admission from the popular Cold Feet star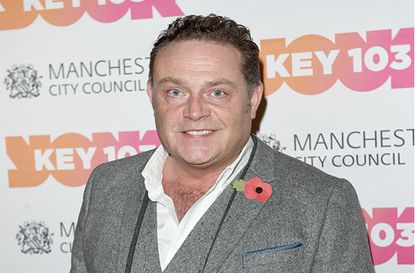 Cold Feet star John Thomson admits that he considered suicide feeling that his acting career was at risk when work dried up.
The 48-year-old said he had 'dark thoughts' and had 'mentally toyed with the idea' of taking his own life, adding that he'd even thought through 'how to do it.'
The admission came in a candid interview with Radio Times, talking about life after the ITV award-winning sitcom Cold Feet was originally taken off air in 2003.
Father-of-two John went on to say it's not something he could every go through with it because he said that there was 'a force in me that won't allow me to go that low. Too much to lose.'
'Maybe before children,' he said during the candid discussion. 'But not now. Not now.'
He went on to say: 'I've had dark thoughts, but never considered carrying them out. I could mentally toy with the idea of it and how to do it, but not carry it out, because I've got something in me, call it spirit, a guardian angel.'
The actor struggled with alcohol and drugs and despite beginning to turn his life around in 2006, when he accepted that he was an alcoholic, he had to rely on voiceover roles and pantomime parts - some of which paid just £50 a night.
Then, in 2015, his marriage to his former best friend, Samantha, ended in divorce, leading to an even deeper depression (opens in new tab).
Speaking about his struggle to find work during the 10 years between going sober and ITV rebooting Cold Feet last year, the father-of-two said that voiceover work was his 'saviour'.
After Cold Feet hit our screens again more recently, John was praised for his portrayal of character Pete Gifford, who was also struggling with depression.
He said: 'I drew on my experience. That's the thing, though - as an actor it's best to have an interesting life because it gives you something to draw on. If you just tick along all day, you don't have much to draw on. I'm grateful I'm rock 'n' roll, really.'
Cold Feet returns to ITV next Friday Sept 8 at 9pm.