Former X Factor star Craig Colton reveals 4 stone weight loss on Loose Women
The singer has been speaking out about his struggles with his weight...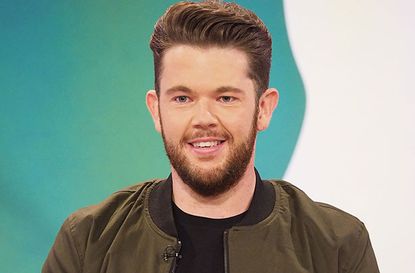 Former X Factor star Craig Colton has stunned fans by revealing his staggering four stone weight loss, during an appearance on Loose Women.
The singer, who shot to fame during the 2011 series of the show, joined Loose Women stars Andrea McLean, Coleen Nolan, Jamelia and Nadia Sawalha to discuss his slimmer appearance, and his battle with crippling insecurities.
Craig, 27, from Liverpool, seemed embarrassed when a video of himself from his X Factor days flashed up on the screen, calling himself a 'ten tonne Tessie'. 'I get really embarrassed', he said of his appearance during his time on the show.
Craig has lost four stone since appearing on The X Factor
Opening up about how self conscious he'd felt, Craig said: 'I didn't get that much [negativity about his size], I was just very sensitive. The papers picked up on it a lot and the magazines.
However, since the star began to lose some of his 16 stone and slim down, he started to feel more insecure than ever.
'When I see that video he was so much more confident than I became as I lost the weight.
'My insecurities began to heighten. When people lose weight, your insecurities can become stronger,' he said.
The singer even admitted to overdoing it, revealing he made himself ill by trying to lose too much weight. 'I lost too much and I became a little bit ill,' Craig explained. 'I became so into it that I started to count things, and become THAT person.'
Realising he had gone too far with his obsession to lose weight, Craig said: 'I got down to 12 stone and because I'm 6'2 I looked gaunt and ill.'
It seems Craig's struggles with his inner anxieties were made worse still after a 'toxic' relationship. 'I think a healthy good relationship has made a good impact on my life,' he said, before continuing: 'I was in quite a toxic relationship, and they would pick up on my insecurities and use them.'
However, the singer explained that he's in a much better place now, thanks to his boyfriend Shane Cooper, and he's even hoping to move into song-writing.