'I didn't recognise myself' Emma Forbes opens up about losing her baby weight
The star opened up during an appearance on Loose Women about her struggle to lose her baby weight 20 years after welcoming her first child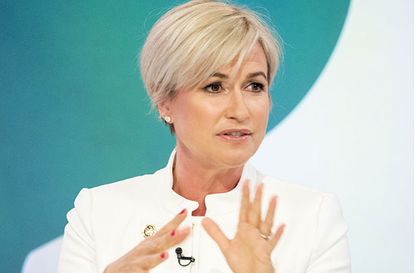 Emma Forbes has opened up during an appearance on Loose Women about her struggle to lose her baby weight, 20 years after welcoming her first child.
There's always that debate amongst mums - should there be pressure on us to lose the baby weight, and if we want to lose it, how long should it take us?
But for 52-year-old TV star Emma, it took her far longer than she ever expected to slim back to her former figure.
Despite having her children over two decades ago, Emma admitted to the Loose Women panel that its taken her nearly 20 years to lose weight.
'I had my children and never lost my baby weight', she explained.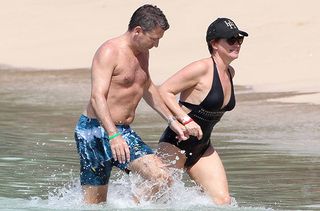 'It's fine when kids are aged two or three, but there's a problem when they are 20,' she joked on the ITV show. Emma is mother to Lily, 20 and Sam, 18, from her 30-year marriage to financier Graham Clempson.
The TV presenter, who is best known for fronting 90s Saturday morning show Live and Kicking, admitted that when she saw an unflattering paparazzi picture of herself in a bikini, that was the final straw.
'I had empty nest syndrome and I didn't want to be at home and eating. I just thought, have a lifestyle change,' she said.
Emma went on to joke about her other options, instead of dieting and exercise, 'I didn't want surgery. I'd end up on Botched.'
She settled on a more realistic alternative. 'I thought "it's time to get on top of health". So I gave up sugar and I walked. I hiked up mountains.'
Emma also revealed a new blonder hairstyle on the show, as well as being reunited with former Live and Kicking presenter Andi Peters.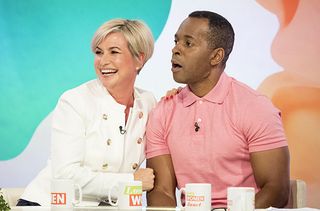 'I haven't seen you for such a long time. This is my dream to be back here with you,' Emma said while she hugged Andi.
And Andi was quick to comment on Emma's new slimline figure, 'You look lovely whatever shape you're in. You always look lovely.'
The duo hosted the BBC children's show together between 1993-1996. They both admitted that they'd love to bring the Saturday morning hit back, with Emma saying, 'It's not like we haven't said to people, "we'd quite like to work together again".'
Parenting advice, hot topics, best buys and family finance tips delivered straight to your inbox.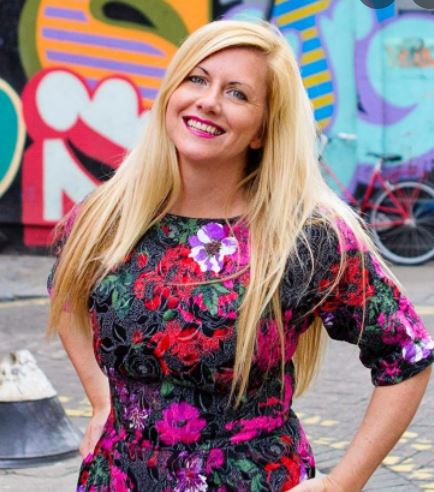 Sarah is a freelance journalist, writing for various women's magazines and national online consumer titles including the BBC and The Daily Mail, for over 10 years. Sarah has interviewed CEO's, real-life case studies and celebrities. Writing on everything from travel to fitness, and business to beauty - some of her features have been read by millions of people - in just one day.