If you're a golfer we want to hear from you - take part in our new survey
Do you play golf?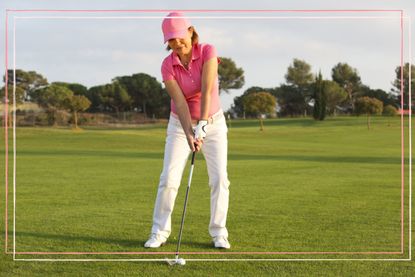 (Image credit: Future)
Tell us what kind of golfer you are in our latest YOU & YOUR GOLF survey, for the chance to win a £250 or $300 Amazon giftcard.
Are you an avid golfer, who plays in all weather, always looking to improve and keen to compete in club competitions or the type of golfer for whom a round of golf is the way you like to catch up with friends and get some exercise at the weekend?

Whether you are a lifelong player who is a club member or someone completely new to the game and starting your golfing journey, we want to hear from you.
The world of golf has changed a lot in the past decade, especially in the last few years, and we want you to tell us about your experience of playing the game and the gear you use. You may be playing with the same tried and tested clubs you've had for years, just invested in a new set of custom-fitted clubs and some of the latest golf tech or only just taken the plunge and bought your first set.
This survey, YOU & YOUR GOLF, is open to anyone who currently plays golf in the UK, US or Canada, and takes about 6-8 minutes to complete.
To say thank you for your time, your entry will be placed into a prize draw for a chance to win* an Amazon giftcard worth £250 or $300 (depending on where you live). You have until 14 April 2023 to share your thoughts.
Good luck and we look forward to hearing from you!
*T&Cs apply - UK, US and Europe.
Video of the Week
Anna Bailey is the editor of GoodTo. She joined the team in June 2018 but has been a lifestyle writer and online editor for more than 14 years. Anna graduated from Bournemouth University in 2004 with a degree in Multimedia Journalism and went on to gain her NCTJ and NCE journalism qualifications. She began her career in local journalism, working as a reporter for the Basingstoke Gazette in Hampshire. As Lifestyle Editor for ITV.com she managed the websites for the broadcaster's best-loved shows including This Morning, Loose Women, Coronation Street, Emmerdale, Coleen's Real Women, and Britain's Best Dish. Before joining Goodto.com she was also a Features Editor at MSN UK and Digital Lifestyle Editor for the broadcaster UKTV. She's also contributed to The Mirror, The Sun, LoveFood, LoveExploring, and TBSeen.