'I had suicidal thoughts this year' Harry Potter star Devon Murray reveals 10-year battle with depression
The actor has spoken out about his mental health in a bid to raise awareness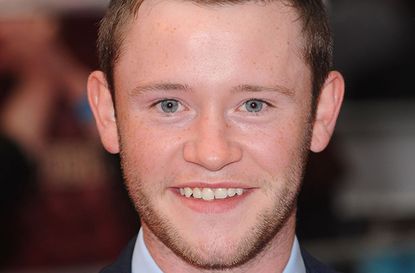 Harry Potter star Devon Murray has revealed a secret 10-year battle with depression, in a bid to encourage others suffering from mental health problems to 'open up'.
The 27-year-old actor, who begun filming for the Harry Potter film franchise at the age of 12 as Seamus Finnigan, took to Twitter to open up about his illness, telling fans he'd even experienced suicidal thoughts this year.
Devon also spoke candidly about his journey to asking for help on RTÉ 2fm, explaining that he originally tried pushing people away.
'My self-confidence and everything had come to an all-time low. All these friends could have supported me but I blocked them out, I didn't want them to see how low I was. I didn't want them to look at me any differently.
'It was something that was eating me away.'
The Irish actor then went on to recall that at his lowest, in April this year, he contemplated suicide.
'I was a mess,' he said. 'I'd felt like I let down my parents, that I couldn't do anything right, I was pointless, I was a disaster.'
Thankfully, Devon confided in his parents, and has since been on a path to dealing with his mental health.
'I text my mum and dad and it was me asking for help without really asking for help,' he explained. 'I was telling them I was sorry for everything that happened and that I'd messed up.
'My mum was down in the blink of an eye. I was sobbing and in bits.'
The star later took to Twitter, posting a series of messages to fans with the aim of raising awareness and encouraging other sufferers to reach out and ask for help.
'I've been battling depression in silence for ten years & only recently spoke about it and has made a huge difference #worldmentalhealthday', he tweeted.
'I had suicidal thoughts this year and that was the kick up the arse that I needed! Open up, talk to people #worldmentalhealthday
'If you suspect a friend or family member is suffering in silence #ReachOut to them. Let them know you care #worldmentalhealthday'
His messages were met with praise from fans, with one tweeting '@DevonMMurray I really respect you speaking out on this. I've battled anxiety issues & it's good to talk. I'm here if you ever need a chat' and another added '@DevonMMurray Devon, thank you for being so brave and sharing.
'I suffer from depression induced by PTSD & it's nice to know we're not alone.'
Parenting advice, hot topics, best buys and family finance tips delivered straight to your inbox.