Holly Willoughby announces she is launching a new lifestyle venture
Holly Willoughby is following in some very famous footsteps after announcing she is launching her own lifestyle brand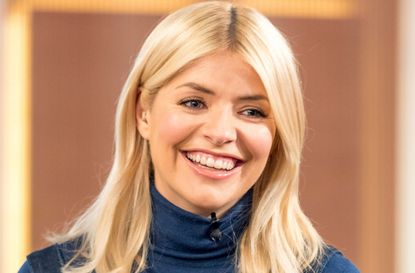 Holly Willoughby is following in some very famous footsteps after announcing she is launching her own lifestyle brand.
The TV star and This Morning presenter took to Instagram to share her exciting news, uploading a black and white image of herself alongside her new venture's name – Truly.
She said: 'So...finally I get to tell you about something I've been working on passionately and secretly for a long time... This is TRULY, my new lifestyle brand that launches in the Autumn.
'I'd love you to be part of the Truly family so please register here truly.co.uk (find the link in my bio above) to find out more and keep updated on all things TRULY. Let the adventure begin! #TRULY'.
Set to launch in the Autumn, the site will cover home, fashion, baby, wellness, living and travel.
It will also comprise of a shop, blog and a forum where Holly's fans can chat and get an insight into her life.
Truly will also have a charitable foundation.
The welcome page on the website reads: 'It's about beautiful things that are of the highest quality, surprisingly affordable and designed to make your life easier.'
Speaking to The Guardian Weekend magazine, Holly explained the inspiration behind her new lifestyle brand.
She said: 'For me, being a woman, it's nice to have a space where you can have that honest, open conversation that isn't too militant or frightening or one-way.
'It's going to be very open and welcoming.'
Holly isn't the first celebrity to launch their own lifestyle brand – perhaps the most famous is Gwyneth Paltrow, who launched Goop in 2008 and covers everything from fitness to travel.
However, Holly ruled out similarities between her and Gwyneth's Goop, joking that she doesn't plan on being quite as adventurous with some of her topics.
She added to the magazine: 'So the only things I've heard on This Morning about Goop, we had some sort of vagina steamer thing that you put on the toilet with herbs and stuff.
'As yet, on our list, there's no vagina steamer.'
A Freelance Writer and Content Editor, Jenni has been working on the women's lifestyle team at TI-Media on and off for over three years. She writes about your favourite celebrities and TV shows so you never miss an update. Jenni also writes beauty news and features - so for all of your skincare and make-up needs, drop her a line.