Masterchef winner Jane Devonshire kept her cancer secret during competition
The mum of four battled breast cancer 10 years ago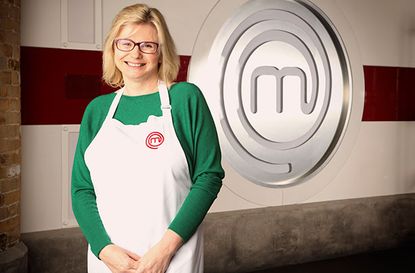 Masterchef winner Jane Devonshire kept her battle with cancer a secret during the competition because she wanted to 'be judged only on the cooking'.
The 50-year-old Masterchef champion was first diagnosed with breast cancer 10 years ago, but didn't want her illness to influence judges John Torode and Gregg Wallace.
Jane told The Telegraph; 'Gregg and John didn't know. I didn't want any sympathy for the cancer. It wasn't relevant.'
The mother-of-four was announced as the 2016 winner on Friday night in front of six million viewers after she cooked a final menu of winkles and cockles on toast, curried lamb and rhubarb and custard, inspired by her childhood.
Image:BBC/Shine TV
'Surviving it has been a huge part of my life but at the same time I didn't want it to be anything that anybody on the show would know about.'
Jane went through chemotherapy and radiotherapy to treat her breast cancer over a decade ago, but was then diagnosed with secondary liver cancer in 2012. Following surgery Jane has been in remission for three years.
'There are so many people going through this but you are more than that. It is not who you are.'
Housewife Jane, who lives in Hampshire, added; 'My life was very much on hold for a long time. It's wonderful to be moving on and to be more than that person who had cancer.
'Hopefully people won't say oh that poor lady has been ill, they'll say oh that's the lady who won Masterchef.
'I can't stress too much what Masterchef has meant. If you are one of the lucky ones to get through cancer you move on – and that is what Masterchef was all about.'
Fans on Twitter have been quick to praise Jane as 'inspiring' in her approach to the show. Zarte Siempre said; 'Oh wow. Jane's kept all that quiet. So refreshing to see a show that involves a talent with no sob stories. Inspiring #masterchef.'