Linda Nolan opens up about depression following the death of her husband
The singer lost her husband of 27 years to skin cancer in 2007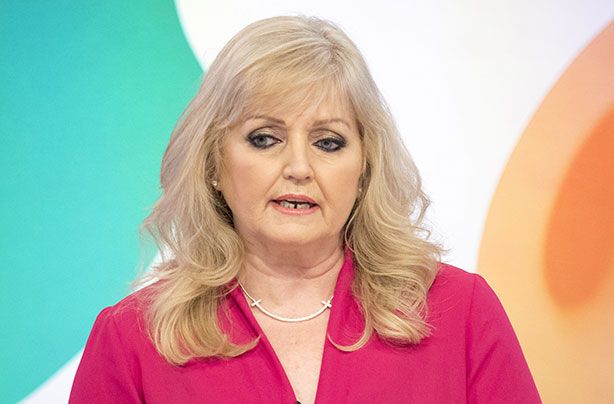 Linda Nolan has opened up about her experience with depression following the death of her husband.
Speaking on Loose Women she admitted to feeling suicidal after Bryan's death and at one point even wrote a suicide letter.
'The past decade for me has been full of tragedy and heartache and depression. My depression took me down to suicidal tendencies, all of that,' she explained to panellists Andrea McClean, Nadia Sawalha, Stacey Solomon and Jane Moore on the ITV show.
'I wrote them a letter saying "I don't think you all expected me to last this long anyway. I'm happier, I want to be with Bryan so please forgive me".'
The singer, best known for performing with her sisters as part of group The Nolans, lost her husband Bryan Hudson from skin cancer, aged just 60 years old in 2007. At the same time Linda was also battling breast cancer - the same illness that her sister Bernie Nolan then passed away from in 2013.
However, Linda added that she felt she'd recently 'turned a corner' and been able to find happiness again.
She told the panel: 'And all of a sudden I think last year, I felt like I turned a corner, and my family and close friends all noticed it as well.
Speaking about her late husband, she added: 'I'm ready to accept that I've had the love of my life. People don't get that normally. I've had it for 27 years, 24/7. And I think it's taken this long for me to realise that it's okay to be happy again. It's okay to smile.'
Despite going through an incredibly difficult time, she was praised by the Loose Women for new outlook on life. Linda said: 'I realise now that I have so much to life for. I have fabulous, great nieces and nephews I would never have known if I had taken my life that time. And life is worth living.'
She added that she's also planning to get a facelift to reflect how she feels inside.
'When I take my make up off I kind of look in the mirror and I can see a sad person,' she said. 'I don't see the reflection of the person I am inside today.'
Linda explained that the surgery will take four hours, and she'll be awake the whole time, joking: 'If they hurt me, they're going to know about it. Trust me!'
Loose Women will also film the surgery to give viewers an insight into what happens during the process.
Charlotte Whistlecroft is a former Family writer at GoodTo. She obtained a BA in Theology and Theological Studies at Durham University, going on to study a masters at City University London in 2016. Since leaving GoodTo she has worked as a Social Video Researcher at Mail Online and is now Assistant Producer at BBC Sport.