We earn a commission for products purchased through some links in this article.
We're not usually ones to fall for new hair 'trends'. In fact, we're more likely to avoid stylists and celebrities telling us which crazy new hairstyle is the one to try this season – especially when most of them seem to be going pink, blue and everything in between at the moment!
But when we heard about the latest hair colour trend and started looking at pictures of the celebrities already sporting the shade, well, we're quite convinced.
In fact, the new 'Ronze' (think classic red meets bronzy-brown) hair colour trend that's becoming really popular this autumn is actually one we might try ourselves, and not only because the rich vibrant hue is incredibly flattering for a lot of skintones – particularly as we say hello to a paler look in the winter.
It's also the perfect way to switch up your look as the new season approaches (is it just us that loves everything to do with autumn, not to mention a new hair colour?!) and, to top it all, it's easy to achieve the look at home, too!
What is Ronze?
Ronze is a soft, flattering shade with hints of copper and auburn, which suits redheads and brunettes alike thanks to the bronzy-brown undertones making red a lot more wearable.
Stuart Ross, Vidal Sassoon Atelier Colourist, says: 'Reds are continuing to have a strong influence this season, as they have in the past year, but now we're taking them in a new direction by introducing bronze tones to create ronze.
'This allows us to achieve a more luxurious, softer feel that's perfectly suited to Spring/Summer.'
How can I try Ronze myself?
If you're not sure you want to fork out money visiting the salon to try a Ronze shade yourself, Vidal Sassoon have two shades they recommend to try from a brunette base – 'Medium Reddish Brown (5/5)' or, to make a brighter statement, the 'Intense Red Copper (4/32)' – both £7.99 from Boots. We also love L'Oréal Préférence in 6.45 Brooklyn Copper Auburn (£6.99) for a stunning Ronze shade!
L'Oréal Préférence in '6.45 Brooklyn Copper Auburn' and Vidal Sassoon's Ronze shade in 'Medium Reddish Brown' are a great way to try the hair colour trend at home
Things to remember when dying your hair at home
Dying your hair at home is a great way to save some serious cash, but practice does make perfect and there are a few golden rules to follow if you want to play hairdresser in your bathroom! Jonathan Long, UK Colour Advisor for Clairol, reveals his top tips:
1. Do an allergy alert test 48 hours beforehand.
2. Apply petroleum jelly around the hair line, tops of ears and nape of your neck to create a barrier against colour travelling where it shouldn't! It contains no chemicals unlike most barrier creams and will wash off easily with the colour. 
3. Regular at-home hair colour users have a tendency to slip into bad habits with their application technique. If you're using Nice'n Easy permanent hair colour, always remember to thoroughly coat the hair and apply generously. If you have very long hair, you may need two packs.
4. Work in 'hot-cross-bun' sections, parting your hair from the top of your forehead, down the back of your crown to the nape of your neck, and through the middle over your crown from the top of one ear to the other.
5. When it comes to washing off the colour, spend a few minutes emulsifying the product (add a little water and massage the colour into the hair ensuring complete coverage, this will also help combat any stains on the skin that may be developing).
6. Make sure you have old towels on you and on the floor, a bin liner can also be a good alternative for this!
7. Use the timer on your phone and then always follow the instructions on the box!
Celebs who've gone Ronze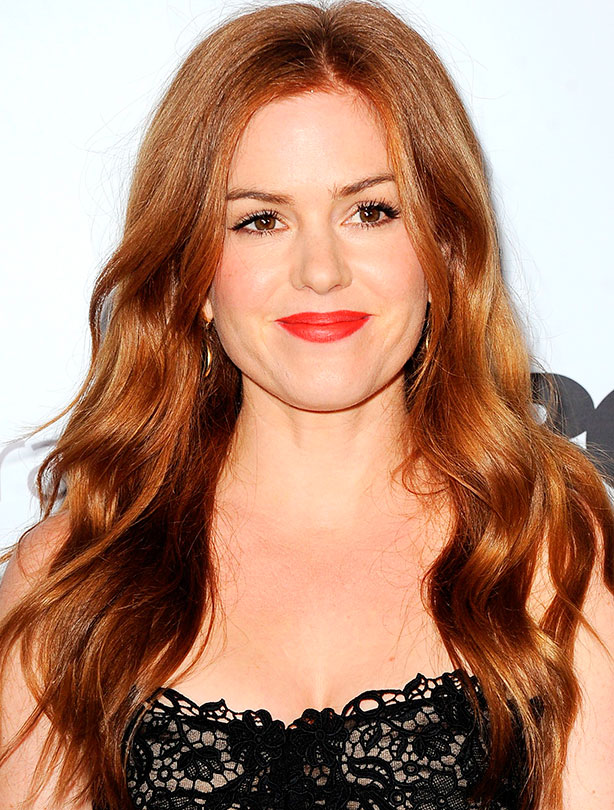 Isla Fisher is one of our favourite redheads, and she shows exactly how to work autumn's new hair colour trend with this Ronze look!
The lovely Amy Adams looks glowing with this darker take on her usual red look, it's so flattering!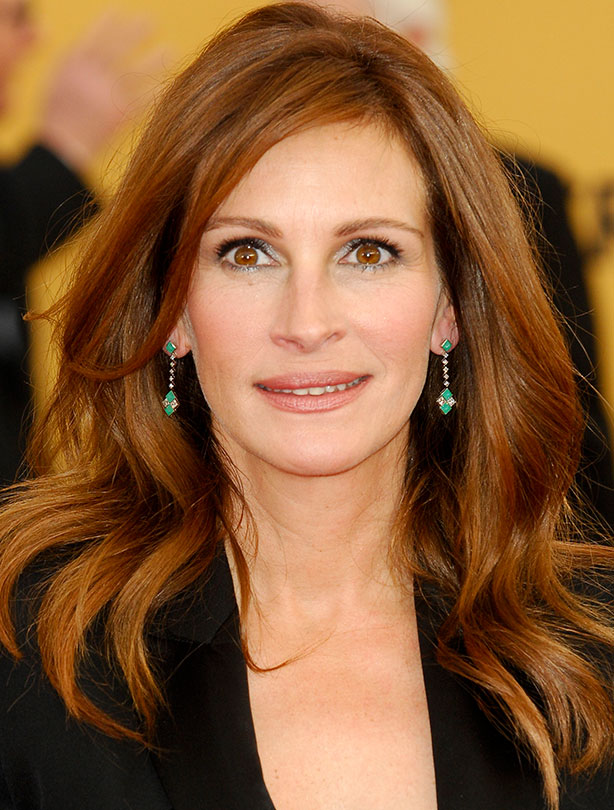 Julia Roberts has to be one of the most famous redheads, and she certainly suits this darker, Ronze look – the perfect way to give your hair a warmer tone as autumn approaches!
What do you think about the latest Ronze hair colour trend – will you be trying this at home, or sticking with your current shade? Let us know in the comments below!