X Factor winner Ben Haenow marries girlfriend of nine years Jessica Jones
'Words can't describe how beautiful Jess looked on the day'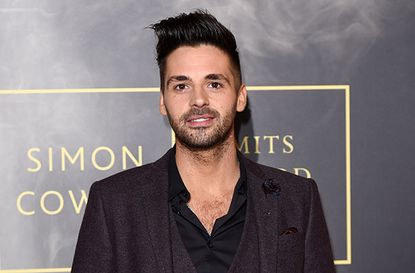 X Factor star Ben Haenow, who won the competition in 2014, has married his long-term girlfriend Jessica Jones in an intimate ceremony in Northern Italy.
The couple, who have been together for nine years, became engaged in November of last year and decided to marry in the small Italian town where Ben's grandmother grew up.
'We had a small ceremony of closest friends and family,' Ben told MailOnline, revealing his 'Nonna' was on hand to translate the service for non-Italian speaking guests. 'I arrived nervous and excited for the biggest day of my life and left with the wife of my dreams after a fairytale wedding.'
'Words can't describe how beautiful Jess looked on the day. I cried so many tears of joy, I needed a snorkel.'
By Ben's own admission, during the 2014 X-Factor the relationship struggled under the pressure of the competition.
Speaking at the time, he said: 'I was really bad at keeping in contact with Jess. I was a typical guy. I was in a bubble and she understandably felt neglected.'
'We had to have talks about how whether it was going to work between us because it wasn't fair on her if I was always going to be travelling and never able to see her.'
However, it seems as though they now haven't a care in the world as they enjoy their enviably romantic honeymoon.
Taking in Instagram, Ben shared a picture of the stunning coastal views from their resort, captioning the image, 'Terrible views from the balcony. however me and my wife shall make do 🎩👰🏻 #lovingLife #LovingWife #minimoon.'
Fans have rushed to congratulate the pair on their marriage, with one writing: 'A fantastic couple you deserve many happy years together', and a second agreeing: 'Yay you got married!🎉 My nan and I wish you both the best for your future, enjoy the mini moon! 😁 X'