11 reasons to feel smug if you've bagged yourself a ginger partner
It's time the world opened its eyes to the sex appeal of a good carrot top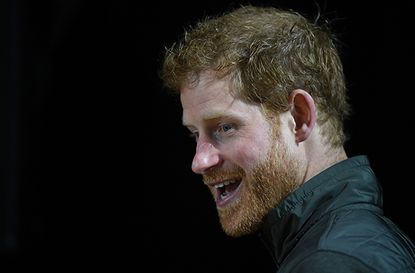 (Image credit: Getty Images)
Bored of blondes? Tired of tall, dark and handsome?
Is it just us, or are '100 sexiest men' lists all starting to look a bit unoriginal? And though we can all agree that Tom Hardy is a bit of alright (particularly when he's telling us a bedtime story (opens in new tab)...) sometimes we like a quirkier kind of handsome.
We've long been flying the flag for ginger men here in the GoodtoKnow office, and we thought it was time to let you in on the secret – ginger men make the absolute best partners. Here's why...
1. They're rare
It's estimated that only 1-2% of the UK population are blessed with a ginger crop. And everyone knows the rarest gems are the most special.
2. They age incredibly well
Ginger hair takes longer to turn grey and (this might be just us) redheaded men's skin seems to glow well into middle age. Just try not to be too jealous when your skincare routine costs an arm and a leg.
3. They're quite 'wild' in the bedroom...
Medieval superstition saw red hair as a sign of sexual desire and moral degradation. A little outdated, maybe, but who are we to argue with a healthy appetite?
4. They offer the best of both worlds
Fair redheads have all the boyish charm and classic good looks of a blonde, whilst deeper auburn shades can smoulder with the very best brunette.
5. They're resilient and charismatic
Well you'd have to be to put up with a lifetime of 'carrot top' and 'ginger pubes'!
6. And speaking of pubes...
Springy orange fluff is the best kind of fluff.
7. They're fiery and passionate
Ok, so this one might be a little bit of a cliché, but the rumours had to come from somewhere! Give us a firecracker any day, we say.
8. But also sensitive
Actual science dictates that redheads are wired differently when it comes to experiencing pain – they're more receptive to temperature and to bodily aches and pains. Who doesn't love a sensitive soul?
9. They've usually got an accent
We know not all ginger men come from Scotland or Ireland, but there's a fair chance that someone in the family does. And if not, they'll probably still be able to do the accent, right?
10. They've got a flawless sense of humour
See point 5.
11. Kiss A Ginger day is a thing
And it falls on the 12th January. If you've been lucky enough to bag a ginger of your own, stake your claim. And if not, well...
Back of the queue, sister.