Lorraine Kelly slammed by viewers over comments about Louise Redknapp's relationship
Viewers were not happy with Lorraine Kelly after she made probing comments about Louise's split from her husband Jamie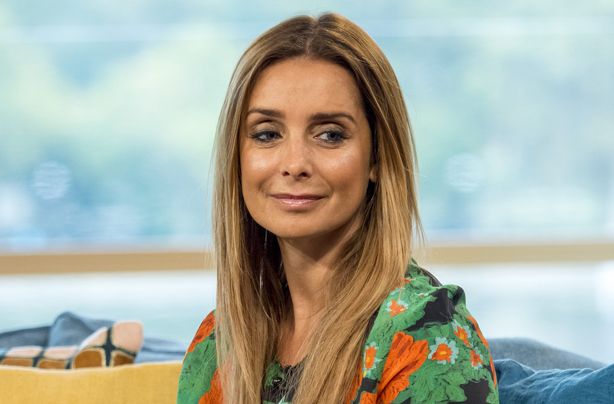 Lorraine Kelly has come under fire from viewers and fans after comments she made on her show about Louise Redknapp splitting from husband Jamie (opens in new tab).
The TV show host, who was discussing the news of Louise's separation from her husband of 19 years, admitted that she remained unconvinced by Louise's self-confessed reasons behind the split stating: 'I just don't understand why she left him.'
Talking to showbiz journalist Dan Wootton on her show she said: 'I hear what she's saying, but surely it's not one or the other. You can have a career and a family. It's really difficult to balance, we know that, but she could have had someone in to help, and he could have done a bit more - she could have had the best of both worlds.'
'It means your partner has to do a lot to help, but also they're not exactly poor. She could have someone in to make the dinner. We don't know do we, we can only speculate. I just don't understand why she left him.'
Lorraine was also incredulous about Louise's comments about her upcoming tour being a reason behind her decision to leave Jamie, and her shock revelations that taking part in Strictly was a contributing factor behind her choice.
'Why she couldn't go on tour and say, 'Look, I've supported you for years but I'm gonna go do Strictly and do this tour and I need you to back me up. But the tour will be finished soon' she continued.
'There must be more to it, I don't know, we just need to get her in to talk to her! They've got two children so I hope they work it out because they're both lovely people.'
Lorraine's comments came after Louise took part in an interview with The Telegraph's Stella magazine (opens in new tab), where she revealed that she had 'no idea what is going to happen' in her relationship, but that she felt like a 'Stepford Wife' and needed to be 'selfish' and do something for herself after almost 20 years of marriage.
Louise's fans and supporters were quick to rush to her defence after Lorraine's probing questions and comments, leading to a barrage of harsh criticisms directed at Lorraine on social media after her show had aired.
'#lorraine shut up! You know nothing about their marriage! Well seen you live away from home all week for your career!' wrote one viewer, with another adding: 'I'm not too sure you would like your own marriage dissected on TV! Pretty low #Lorraine'
A third hit out at Lorraine saying: 'Why make personal judgement on something you know nothing about! Their marriage is their business.'
However, Lorraine hasn't been the only one to question Louise's reasons behind her split from Jamie. Celebrity Big Brother star Nicola McLean also tweeted over the weekend: 'I'm so confused at this Louise redknapp and jamie split? Surely she can work and still be married? Is she having a midlife crisis?'
While Louise hasn't responded to Lorraine's comments, Lorraine did say on her morning TV programme that they would need to get Louise 'on the show' to talk to her about the subject.
Trusted, informative, and empathetic – GoodTo is the ultimate online destination for mums. Established in 2007, our 15-year-strong archive of content includes more than 18,000 articles, 1,500 how-to videos, and 7,000 recipes.