Made in Chelsea star Ollie Locke announces his engagement to long-term friend
The news broke on Tuesday...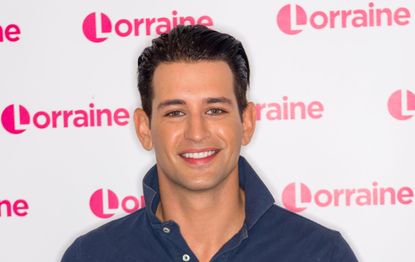 Ollie Locke announced his engagement to Gareth Locke, a close friend of 10 years, in The Times on Tuesday (25 September).
Made in Chelsea star Ollie posted a picture of the newspaper entry on his Instagram page to share his happy news with followers who might not have seen.
Ollie took part in Celebs Go Dating in February but has finally found love in his own circle of friends. He joked that the couple already share the same last name and that after 10 years of friendship, the penny had finally dropped and he realised the person he wanted to spend the rest of his life with had been standing in front of him for some time.
The Times announcement read: 'Mr O.J.M Locke and Mr G.P Locke. The engagement is announced between Oliver, son of Sarah and John Locke of Southampton, and Gareth, son of Margaret and David Locke of Suffolk.'
In the caption on his Instagram post Ollie gushed that he has never been happier and revealed that it was Gareth that proposed to him.
He wrote: 'I have known him for 10 years, and at many of my most important life moments he was in the background. Earlier this year we realised that what we had both been looking for was standing in front of us all along, the greatest hint was probably that we already have the same surname! I have never been happier and can't wait to spend the rest of my life with someone who makes me smile like this every day! On Sunday I said yes Xx @garethplocke'.
Ollie's fans are delighted by the news and the post already has over 74,000 likes.
One person wrote: 'Congratulations to you both 💜'.
Another said: 'So happy for you Ollie! Have watched the show since the first season and you have always been one of my favs 😘😘'.
A third added: 'Huge congratulations Ollie... wishing you both all the happiness in the world 💕'.
Jessica currently works as a Senior Food Writer at Future. She writes food and drink-related news stories and features, curates product pages, tests, and reviews equipment, and also develops recipes that she styles on food shoots. An enthusiastic, self-taught cook Jess adores eating out and sharing great food and drink with friends and family. She has completed the Level 1 Associate course at the Academy of Cheese and is continually building on her knowledge of beers, wines, and spirits.