'My mother is a closet alcoholic'
This 21-year-old has been coping with her alcoholic mother since she was 15 and doesn't know what to do for the best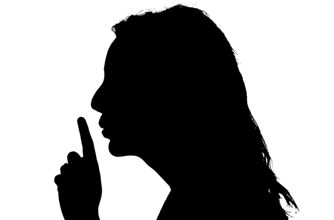 My mother is a closet alcoholic. She wakes up at 4am every day for work, finishes at 2:30pm, is home by 3pm and thats when she opens her bottle.
She drinks until about 7pm where she falls asleep or passes out. Because she wakes up so early and goes to work, she uses that to justify having a drink. At weekends, unless we're out, she will start from as early as 11am.
I'm 21, my mum is 53 and I worry about her health so much I can't sleep. She knows it isn't good and she said she will 'eventually' stop, but when? When it's too late to do something? I hate the fact that she can't just try or use me and herself for inspiration.
She started drinking about seven years ago. She had a boyfriend for the first time since my dad who left us when I was two and the boyfriend turned out to be violent and mentally abusive to her so for the first time in her life, she turned to drink, and we instantly because another statistic family.
If I mention her drinking, she becomes cagey and accuses me of being judgmental, and that's not what I'm doing at all. She gets me so angry, I just want to look after her, and enjoy my mother's company which has always been a blur for her.
The most annoying thing is that she always repeats herself and never ever ever remembers anything I've said to her, even when I pour my heart out. I've been dealing with this since I've been 15 and I honestly cannot take it any further, I even see a therapist for myself alone because it's been so hard.
Please help me.
Sarah, 21, London*
*Names have been changed
What do you think about Sarah's confession? Have you experienced anything similar? Have your say in the Comments section below...
Where to Next?
-Have you got a secret of your own? Send us your story
-Read more of your confessions
Trusted, informative, and empathetic – GoodTo is the ultimate online destination for mums. Established in 2007, our 15-year-strong archive of content includes more than 18,000 articles, 1,500 how-to videos, and 7,000 recipes.