'It's my turn to shine' Alex Hollywood is stepping into the spotlight and leaving drama in her past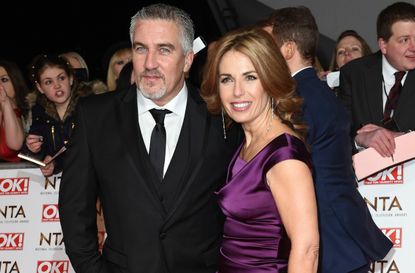 (Image credit: Karwai Tang)
Alex Hollywood is emerging from the shadow of her soon-to-be ex-husband, Bake Off's Paul Hollywood.
But she is eager to discuss her new lease of life – firing up her own career as a cook with appearances at food festivals and on TV. Today Alex seems confident and warm, with just a hint of steeliness.
"Any break-up of a marriage is pretty tough – I don't want to diminish it in any way, shape or form – but that's happened and it's all gone," Alex tells our sister publication Woman's Own. "Now I'm getting on with my life – and life is good!"
Finding herself
During her marriage, Alex was happy to remain in the background and allow Paul to shine. But she was thrust into the public spotlight following Paul's indiscretions – first with his American Baking Competition co-star Marcela Valladolid, in 2013, and then with barmaid Summer Monteys-Fullam. It forced Alex to develop a thick skin.
"I have more confidence than I used to, probably through being in the public eye since 2013," says Alex wryly. "It's like being chucked into a tub of cold water and it takes your breath away at first. But then it's sink or swim. And I'm swimming."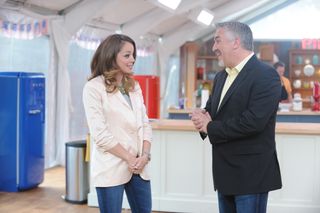 Did she lose herself in her 20-year relationship with Paul? "I think society almost dictates that women put other people first, so I think every woman loses a bit of herself because she's giving so much. I don't think it's just me. I think we lose sight of who we are, but you can come out the other side from whatever has happened."
Alex sought support through the tough times from a close group of women – they include her mother, Gloria, and sister, Liz, and a group of her mum chums who live in the same Kent village where Alex stays with her and Paul's 18-year-old son, Josh.
"I think women are hugely resilient,' says Alex. 'My circumstances just happened to be out there in the public eye, but it happens to women every single day. I think we're amazing – we can take on so much and still keep on going."
Back to work
She's thrown herself into cooking and into running the family home single-handedly, including teaching herself how to do DIY. "I can do everything now," she says quite proudly.
"I bought myself a toolkit. I was like, 'I'm going to hang this picture!' I'd seen a builder do it and I got out the drill and figured out all the bits and I managed to do it myself."
A glance at Alex's Instagram account confirms that she's a talented cook – it's full of luscious pictures of food she's whipped up for friends – but we never knew that before.
Instead, it was Paul who rose to fame on Bake Off. They met in Cyprus in 1996 when she was a scuba-diving instructor and Paul a head baker at a luxury hotel.
But Alex wants everyone to know she's no hanger on, trading on Paul's celebrity status. "A lot of people seem to think I've only just come to cookery out of the blue," says Alex.
"Someone said it's like Coleen Rooney putting on a football jersey and calling herself a footballer – but I've actually been in this industry behind the scenes writing recipes and coming up with ideas for 20 years.
"It's my thing. I grew up in a foodie family and I've always been a cook. It's just that now I've stepped into the spotlight. All my recipes are really easy," she says.
"I'm a cook at the end of the day and what I like to be is in the kitchen, but with a lot of people there, too, chatting. I'm not making art, I'm making food that I can bung on the table in 20 minutes so I can have fun with my guests."
Not looking for love
There's one ingredient that's totally off the menu for Alex, however. Although a striking woman who must surely get offers from willing suitors, Alex looks horrified when asked about finding love again. "It's usually women who get asked that, as if we're some sort of property in the lost and found department," she sighs.
"I'm not property waiting for somebody to pick me up. I don't even want to think about it. If something was to happen, I'd go with it, but I'm not planning to go out and look. I just want to be me.' Alex insists she's happy on her own post-divorce and doesn't need a boyfriend.
"I like my own company," she says. "I love curling up with a book – I'm a big reader. When my son isn't there, I embrace that. I'll make myself a one-pot dinner, put the fire on and watch something on Netflix – like Fleabag. Or I'll go and have a long bath with masses of bubbles. I need that me-time."
Parenting advice, hot topics, best buys and family finance tips delivered straight to your inbox.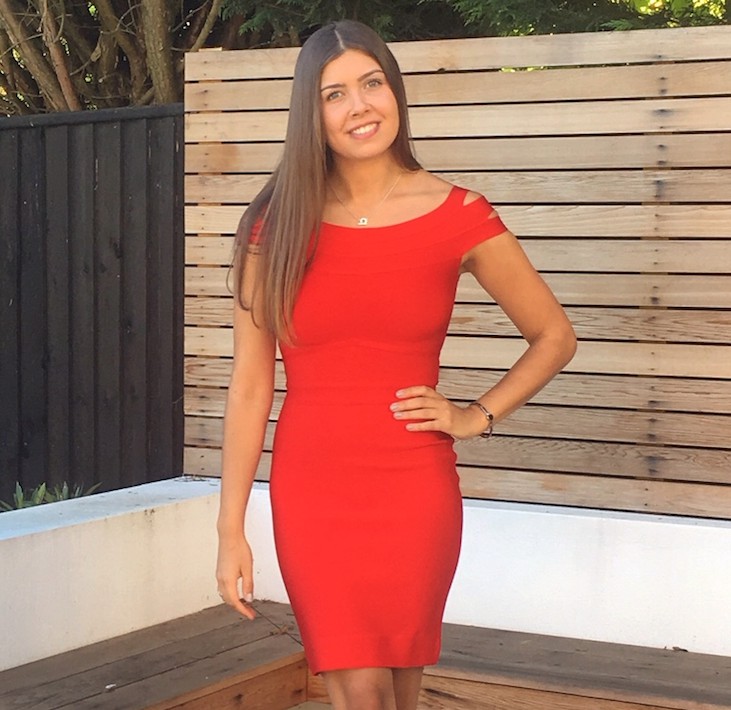 Sibelle Mehmet is a Junior Digital Writer at Goodto.com. She joined the team in April 2019 and was her first job since completing a MA in Magazine Journalism at City, the University of London in the summer of 2019. Sibelle previously interned at a number of national titles including OK!, Heat, Closer, Mother & Baby, and The Times Newspaper magazine. She's written extensively about the latest celebrity, showbiz, and royal news.