Loose Women's Carol McGiffin reveals that she secretly married fiancé Mark Cassidy over a year ago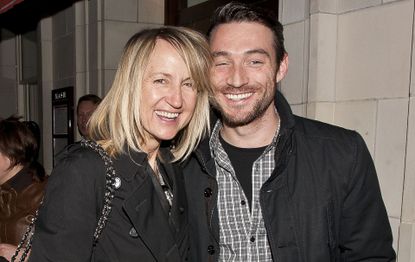 (Image credit: Getty)
Carol McGiffin has revealed that she is secretly married.
The Loose Women presenter confessed that she married fiancé Mark Cassidy in a low-key ceremony over a year ago and that the couple have been keeping the news quiet ever since.
Speaking to Best magazine, the 58-year-old explained that the pair tied the knot in a private ceremony in Bangkok, Thailand, last February and that at the time even their friends and family weren't aware of the nuptials.
'No one knew we were going to do it,' she said, 'but we've basically spent the last year having separate celebrations with different friends and family, telling them all in person.
'Now they all know, we're ready for it to come out.'
The pair, who have been engaged since 2008, chose to keep the affair so low-key as they have previously attempted to plan a wedding twice and it had never worked out.
'Part of the reason it took us so long to get married was because every time we discussed having a traditional wedding day with guests, it ran out of control and became too much,' explained the daytime TV star.
Sadly for the couple, one of the previous attempts at walking down the aisle was put on hold after Carol received some devastating news.
'We'd booked a register office in London for 19 January 2017, but sadly my sister died five days earlier so, of course, we cancelled it,' she said.
'We re-booked it but then changed our minds because it still didn't feel right,' she added, 'it was too soon.'
Towards the end of the difficult year, Carol spoke to Best magazine, confirming that she and her now 36-year-old fiancé would walk down the aisle in 2018.
'It's definitely going to happen next year' she confirmed. Although, to be fair, I have said that for the last five or six years.'
'Look seriously, it's important to us,' she continued, 'we've lost family this year, and that cemented that we want to be together and married.'
Congratulations to the happy couple!