The Bonus Years Regime: How to lose weight, live longer and still eat chocolate
Want to lose weight and improve your overall health and live longer? The Bonus Years Diet is for you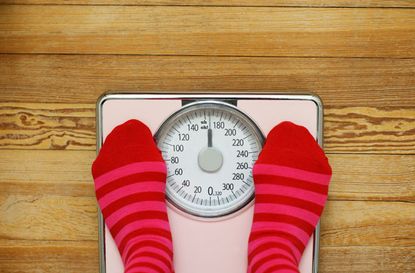 The Bonus Years regime could not only help you shift excess weight and make your waist smaller - but it could also add years to your life. Imagine being able to achieve weight loss and increased life expectancy while still enjoying the velvety goodness of chocolate.
Sounds good, doesn't it? Well that's exactly what you can expect if you embark on The Bonus Years Diet, claims diet creator Dr Ralph Felder, a cardiologist who just so happens to also be a trained chef.
According to Dr Felder, adding seven main foods to your diet can up your life expectancy by 4.8 years for women and 6.6 years for men - these are the bonus years.
What is the Bonus Years Diet?
The Bonus Years Diet is based around seven 'miracle' foods that you must eat daily. These foods can reduce your risk of developing heart disease, high blood pressure, high cholesterol and cut down on inflammation and clotting in the blood vessels. While it's not the aim of the diet, an added bonus of your healthier eating will be weight loss.
What are the 'miracle foods'?
The best part about this diet is the seven miracle foods themselves, some of which you may not normally associate with weight loss and dieting.
The seven foods include:
1. Dark Chocolate - You can still tame a sweet tooth with some delicious chocolate, providing its dark and good quality. By eating just under 60 grams a day you'll reduce your blood pressure levels thanks to its high antioxidant content. So while chocolate cake (opens in new tab) might be out of the question, a square of a delectable dark chocolate bar is not.
2. Red Wine - Just one small glass of red wine (opens in new tab) a day helps to increase the good cholesterol and prevent blood clots.
3. Fruit - An oldie but a goody. Just four cups of fruit each day will keep you full for longer and detoxify your digestive system.
4. Vegetables (opens in new tab) - Like fruit, four cups of vegetables each day reduces cardiovascular disease and will keep you full for longer.
5. Nuts - Nuts contain 'good' or unsaturated fats, which can lower bad cholesterol levels and cardiovascular risk by 10%.
6. Garlic (opens in new tab) - 1 clove a day reduces cholesterol and the risk of clots while also being highly nutritious but low in calories.
7. Fish (opens in new tab) - A good source of omega-3 fatty acids, fish is to be eaten three times a week to reduce your risk of cardiovascular disease by 14%. But with the fish and garlic added to your menu, it's advised to munch on some parsley to help combat any bad breath.
Booster foods, including legumes and wholegrains, can also be enjoyed to give you extra benefits in your health journey.
Does the Bonus Years Diet Work?
Felder believes that The Bonus Years Diet will appeal to those who are interested in enhancing their cardiovascular health and increasing longevity.
It also claims to be one of the most logical and practical diet programs as it is entirely based on scientific facts and principles.
The program allows dieters to make positive lifestyle changes to improve health and well-being, without having to give up a sweet tooth.
Trusted, informative, and empathetic – GoodTo is the ultimate online destination for mums. Established in 2007, our 15-year-strong archive of content includes more than 18,000 articles, 1,500 how-to videos, and 7,000 recipes.